Healthy Acadiana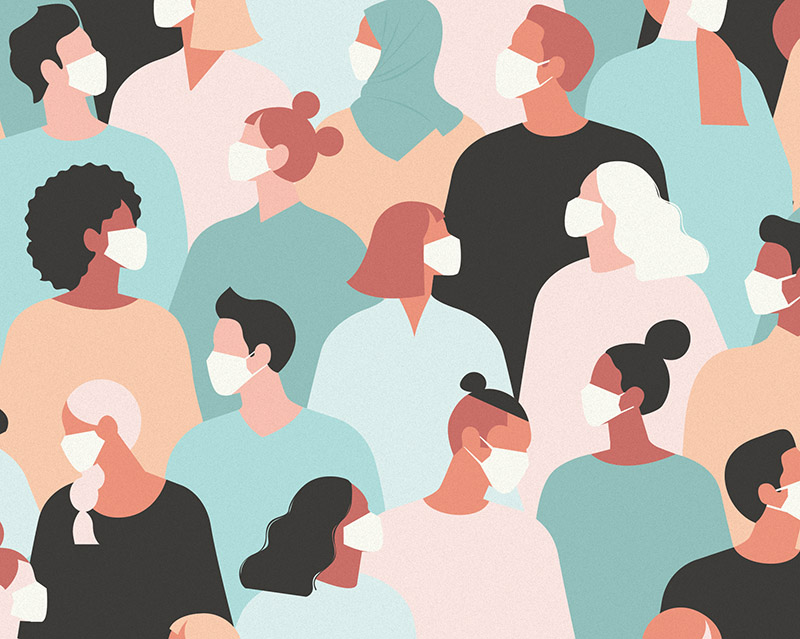 Acadiana is filled with history, culture and places that exude small-town charm, but the region is also full of talented physicians employing cutting-edge technology in state-of-the-art hospital facilities. Whether you're suffering from orthopedic problems, heart disease, cancer or any other ailment, Acadiana's doctors and hospitals are at the forefront of medical care.
Local doctors are using the newest technology to do things like kee replacement surgery that is so precise, patients are able to leave the hospital the next day, are walking without assitance within a month and resuming normal activities within three to four months.
New techniques and innovation are also available to treat patients with ailments like critical limb ischemia (a severe blockage of the arteries in the lower extremities), offering an alternative to limb removal. Wound care innovations and COVID-19 treatments are also all being created and tested right here in the region, but local doctors and researchers.
Patients never want to go to the hospital. No one visits the doctor for fun. There will always be a level of anxiety and apprehension involved. But with all of the gifted physicians in Acadiana using the latest in surgical techniques and medical technology, the outlook is much brighter even for patients facing life's most serious health problems.
Now more than ever, patients can walk into hospitals with a feeling of hope for the future.
---
Lafayette Bone & Joint Clinic | Louisiana Cardiovascular & Limb Salvage Center
---
Acadia Parish
Acadia General. 1305 Crowley Rayne Highway, Crowley. alh.org. 337-783-3222
Allen Parish
Allen Parish Hospital. 108 Sixth Ave., Kinder. allenparishhospital.com. 337-738-2527
Oakdale Community Hospital. 130 N. Hospital Drive, Oakdale. facebook.com/oakdalecommunityhospital. 318-335-3700
Ascension Parish
Our Lady of the Lake Ascension. (formerly St. Elizabeth Hospital). 1125 W. Hwy., 30, Gonzales. ololrmc.com/about-us/our-lady-of-the-lake-ascension. 225-647-5000
Assumption Parish
Assumption Community Hospital. 135 Highway 402, Napoleonville. ololrmc.com/location/assumption-community-hospital. 985-369-3600
Christus St. Patrick Hospital. 524 Dr. Michael DeBakey Drive, Lake Charles. christusstpatrick.org. 337-436-2511
Lake Charles Memorial Hospital. 1701 Oak Park Blvd., Lake Charles. lcmh.com. 337-494-3000
West Calcasieu Cameron Hospital. 701 Cypress St., Sulphur. wcch.com. 337-527-7034
Evangeline Parish
Mercy Regional Medical Center. 800 E. Main St., Ville Platte. mercyregional-
medicalcenter.com. 337-363-5684
Savoy Medical Center. 801 Poinciana Ave., Mamou. savoymedical.com. 337-468-5261
Iberia Parish
Iberia Medical Center. 2315 E. Main St., New Iberia. iberiamedicalcenter.com. 337-364-0441
Jennings American Legion Hospital. 1634 Elton Road, Jennings. jalh.com. 337-616-7000
St. James Parish
St. James Parish Hospital. 1645 Lutcher Ave., Lutcher. sjph.org. 225-869-5512
St. John the Baptist Parish
Ochsner Health Center – River Parishes. 502 Rue de Santé, LaPlace. ochsner.org/locations/ochsner-health-center-river-parishes. 985-652-3500
Lafayette Parish
Our Lady of Lourdes Heart Hospital. 1105 Kaliste Saloom Road,. Lafayette. lourdesrmc.com/-
services/heart-care. 337-470-1000
Lafayette General Medical Center. 1214 Coolidge St., Lafayette. lafayettegeneral.com-
/location/lafayette-
general-surgical-hospital. 337-289-7991
Lafayette General Surgical Hospital. 1000 W. Pinhook Road, Lafayette. lafayettegeneral.com/location/lafayette-general-surgical-hospital. 337-289-8095
Lafayette Surgical Specialty Hospital. 1101 Kaliste Saloom Road, Lafayette. lafayettesurgical.com. 337-769-4100
Our Lady of Lourdes Regional Medical Center. 4801 Ambassador Caffery Parkway, Lafayette. lourdesrmc.com. 337-470-2000
Park Place Surgical Hospital. 4811 Ambassador Caffery Parkway, Lafayette. parkplacesurgery.com. 337-237-8119
Lafayette General Orthopaedic Hospital. 2810 Ambassador Caffery Parkway, Lafayette. lafayettegeneral.com/location/lafayette-general-orthopaedic-hospital. 337-981 -2949
University Hospital. 2390 W. Congress St., Lafayette. lafayettegeneral.com/location/university-hospital-
clinics. 337-261-6000
Our Lady of Lourdes Women's & Children's Hospital. 4600 Ambassador Caffery Parkway, Lafayette. lourdesrmc.com/location/our-lady-of-lourdes-womens-childrens-hospital. 337-470-5500
Lafourche Parish
Lady of the Sea General Hospital. 200 W. 134th Place, Cut Off. losgh.org. 985-632-6401
Ochsner St. Anne Hospital. 4608 Highway 1, Raceland. ochsner.org/locations/ochsner-st-anne. 985-537-6841
Thibodaux Regional Medical Center. 602 N. Acadia Road, Thibodaux. thibodaux.com. 985-447-5500
St. Charles Parish
St. Charles Parish Hospital. 1057 Paul Maillard Road, Luling. ochsner.org/locations/st-charles-parish-hospital. 985-785-6242
St. Landry Parish
Opelousas General Health System. 539 E. Prudhomme St., Opelousas. opelousasgeneral.com. 337-948-3011
St. Martin Parish
St. Martin Hospital. 210 Champagne Blvd., Breaux Bridge. lafayettegeneral.com/location/st-martin-hospital. 337-332-2178
St. Mary Parish
Franklin Foundation Hospital. 1097 Northwest Blvd., Franklin. franklinfoundation.org. 337-828-0760
Ochsner St. Mary. 1125 Marguerite St., Morgan City. ochsner.org/locations-
/ochsner-st-mary. 985-384-2200
Terrebonne Parish
Physicians Medical Center. 218 Corporate Drive, Houma. physicianshouma.com. 985- 853-1390
Terrebonne General Medical Center. 8166 Main St., Houma. tgmc.com. 985-873-4141
Vermilion Parish
Abbeville General Hospital. 118 N. Hospital Drive, Abbeville. abbgen.net. 337-893-5466
Abrom Kaplan Memorial Hospital. 1310 W. 7th St., Kaplan. lafayettegeneral.com/our_facilities/main_facilities/abrom_kaplan_memorial_hospital. 337-643-8300
---