Hanging Up the Schnapps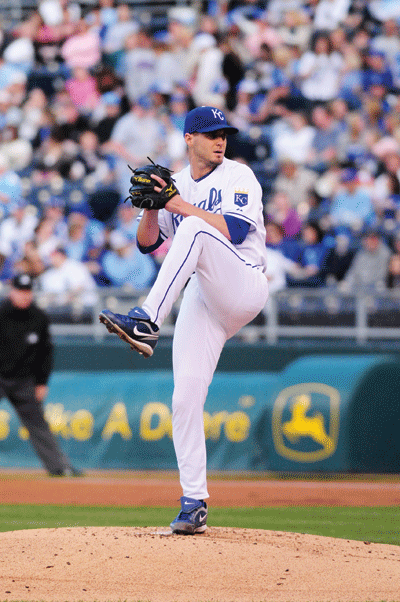 MAMOU – Lovable and iconic Fred's Lounge bartender Sue Vasseur – better known as Tante Sue de Mamou – has tilted back her last swig of Saturday morning cinnamon schnapps. After 40 years of working at this cultural destination for tourists and locals alike, Tante Sue chose to retire so that she can concentrate on her volunteer work.
Tante Sue's last day at Fred's – Jan. 30, 2011 – was celebrated like every other Saturday morning at Fred's Lounge: a Cajun band blasting tunes starting at 9 a.m., men and women two-stepping to the beat all while Tante Sue serves drinks wearing a knife holster belt with a bottle of cinnamon schnapps tucked in the sheath.
Opened in 1946, Fred's Lounge is credited as the place where the Courir de Mardi Gras tradition was revived, and a plaque unveiled by then-Gov. Mike Foster in 1996 declares Fred's Lounge the launching point for Evangeline Parish's French renaissance. Sue's husband, Fred Tate, purchased the establishment before the couple married.
The bar is only open on Saturday mornings. Fred's is the home of a Cajun music radio program that is emceed entirely in French.
"I love our repeaters, but I really love our newcomers," Vasseur told Acadiana Profile in 2009. "I'm just overwhelmed at how far some people come to spend a day with us. We've had them from places like Japan, Canada, Yugoslavia – countries that aren't even countries anymore."
Meche Retires From Baseball, Earns Respect

LAFAYETTE – Lafayette native and former Kansas City Royals pitcher Gil Meche walked away from a guaranteed $12 million in salary by choosing to retire before the start of spring training.
Meche, 32, was in the last year of a five-year $55 million contract he signed in 2006. Meche was scheduled to undergo shoulder surgery in late January – a procedure that likely would have ended his 2011 season before it started. Still, if Meche chose to rehab the injury, he would have collected the $12 million owed to him. Instead, Meche retired, stating that he didn't feel right collecting money he wouldn't have "earned."
Meche, who prepped at Acadiana High School in Lafayette, retires with 84 wins and 1,050 strikeouts in his major league career.
New Venture for the Hebert Family
BREAUX BRIDGE – The Hebert family, owners of Crawfish Town USA, recently opened a market specializing in fresh produce, meats and seafood right next door to the popular restaurant. The new establishment – named Fresh Market – features an experienced staff that will cut meat or seafood to customers' specifications and will even assist in answering questions pertaining to certain Cajun recipes.
Civic and state leaders, including newly elected state Sen. Fred Mills Jr., were on hand for the ribbon-cutting.
The Heberts purchased Crawfish Town USA five years ago. The restaurant, which is housed in a renovated red barn that dates back more than 100 years, was originally opened in 1986. The restaurant and market are located on North Grandpoint Highway, just off Interstate 10's Exit 115.
Zydeco Junkie Wins a Grammy
LOS ANGELES – Roy "Chubby" Carrier of Church Point took home the Grammy in the Cajun/zydeco category for his album Zydeco Junkie.
Also nominated were Cedric Watson et Bijou Créole, D.L. Menard, Feufollet and the Pine Leaf Boys.
Carrier, a third-generation musician, was taught to play the accordion and drums as a child by his father, Roy Carrier Sr. From 1986 to 1989, Carrier played washboard with Terrance Simien (the inaugural Cajun/zydeco Grammy winner in 2008) before starting his own band.
Carrier has recorded numerous albums and is a regular performer in Acadiana dance halls and at large events such as the New Orleans Jazz Fest, the Chicago Blues Fest and Memphis in May.
Generous Neighbor Helps Save Historic Tree
YOUNGSVILLE – On Feb. 11, the City Council voted to re-route construction efforts in straightening Louisiana Highway 92 so as not to uproot the 250-year-old Youngsville Heritage Oak Tree. Under the original construction plans, the $5 million project called for the tree to be cut down.
Highway 92 is the main artery that connects Youngsville to U.S. Route 90, which runs from Lafayette through the outskirts of New Orleans.
Resident Ginger Rabalais volunteered part of her property – located across the street from the oak – as an alternative construction area and traffic detour, enabling crews to work and motorists to pass without harm to the tree.
Trees Acadiana, a nonprofit group dedicated to planting and preserving trees, will pay to restore Rabalais' property after the highway construction concludes. Part of that expense will be funded by renowned Blue Dog artist George Rodrigue, who painted a picture of the oak tree and sold prints of that work. Proceeds from those prints went to benefit projects designed to save the tree.