Hangin' in the Hub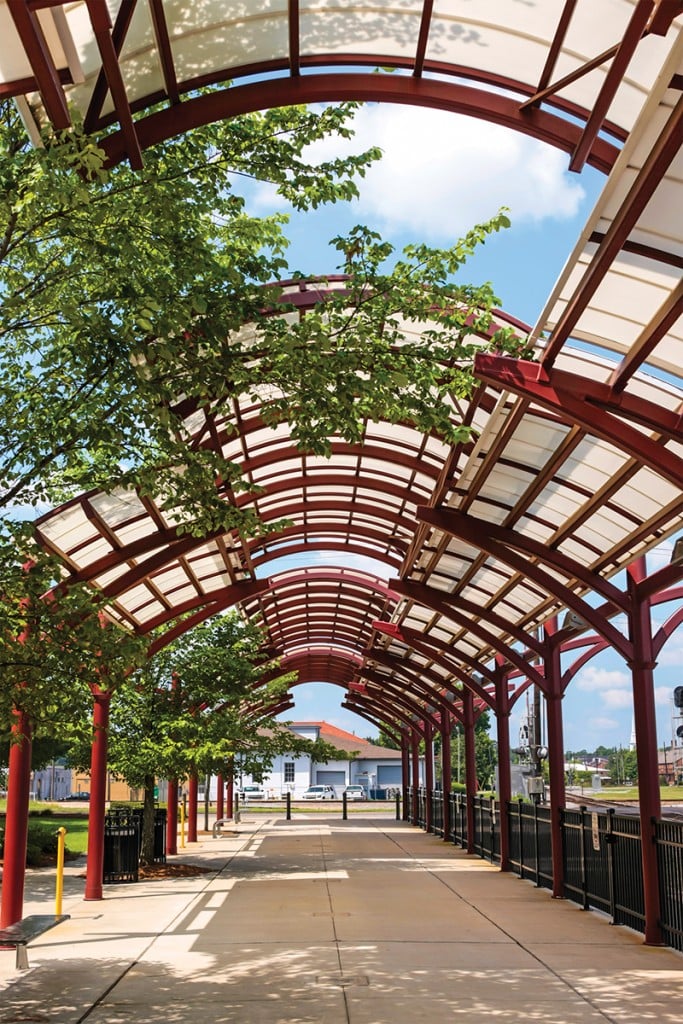 Two hours from Hattiesburg, Mississippi, takes you to Jackson, New Orleans and the Coast, which is why it's known as the Hub City. Shopping, craft breweries and art galleries dot the historic downtown and at the city's heart lies the University of Southern Mississippi. But Hattiesburg is also home to award-winning restaurants, beer pubs, outdoor concerts and festivals and the Longleaf Trace, the state's only Rails-to-Trails Conservancy project.
Downtown
A wide variety of Mississippi and Deep South artists are on display and for sale at Oddfellows Gallery, located in the 1899 building that once housed the Hattiesburg lodge of the Independent Order of Odd Fellows. Charles and Anita Price have painstakingly preserved the building that's as impressive as the artwork.
Good Bet
People come from miles around to shop for antiques, vintage items and handmade goods at The Lucky Rabbit, which is only open once a month for four days at a time (the first Thursday through Sunday of each month). Owners aim to provide customers with new items every time they visit so when they open their doors, it's a celebration. Look for a clearance sale Jan. 3 through 6 and a store revamp Feb. 7 through 10.
Don't Miss
From 5 to 9 p.m. on Fridays every spring and fall, downtown Hattiesburg comes alive with an outdoor music concert that's perfect for all ages. Best of all, it's free.
Stay
Hotel Indigo-Hattiesburg debuted last summer and offers boutique accommodations across from campus and the new Midtown District with its hip restaurants and shops. Be sure to sample the signature cocktails in the hotel's Brass Hat lounge.
Eat/Drink
It's a party at Southern Prohibition, Hattiesburg's craft brewery, which offers tours, beer tastings, pizza and special events in its taproom. Award-winning Chef Robert St. John offers a diverse culinary experience with several restaurants in town, including the new Midtowner diner.
---
BACK TO NATURE
Stretching 41 miles from Prentiss to Hattiesburg is the Longleaf Trace, a paved 10-foot-wide trail converted from a railroad bed that's popular with runners, bikers, rollerbladers and hikers. A 23-mile equestrian trail runs parallel to the linear park between Carson and Epley and smaller, natural hiking trails branch off in spots. Bike rentals are available at the Hattiesburg Gateway near the University of Southern Mississippi campus. longleaftrace.org.
---