Get your Gulf Brew Tickets Now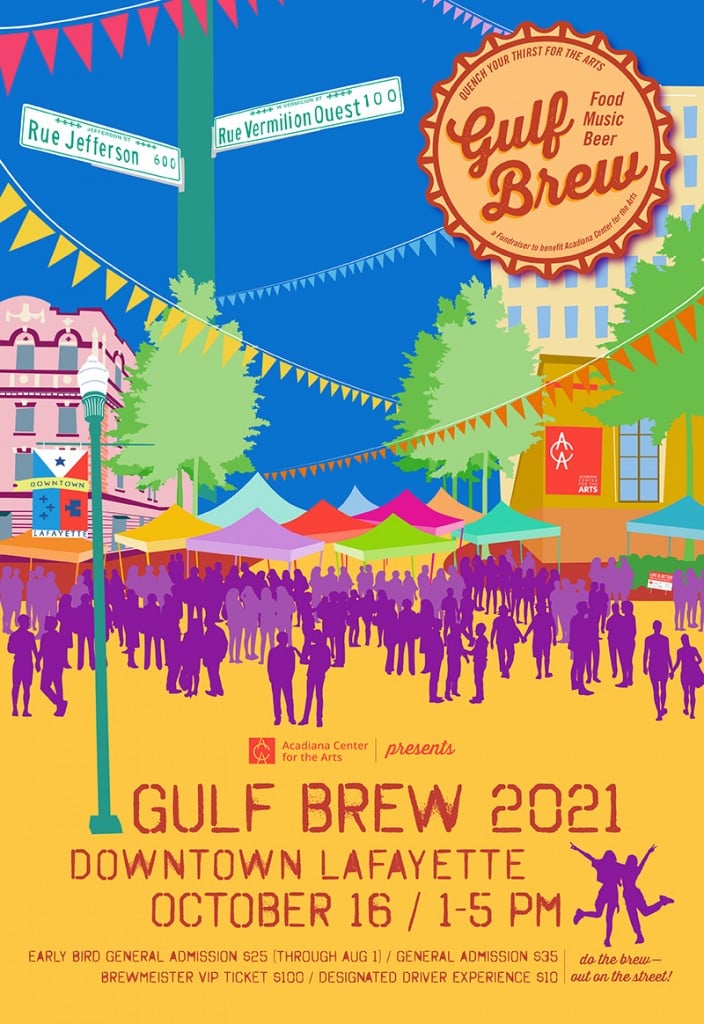 LAFAYETTE, La (press release) – This Fall Gulf Brew returns to Downtown Lafayette as a street festival along Jefferson & Vermilion Streets.
Oct. 16, 1-5 p.m.
Get ready for the best Gulf Brew Festival yet! We are hard at work planning a fun, beer-filled downtown fall street festival.
On Oct. 16, they are closing down Jefferson Street between the Juliet Hotel & La Carreta to be pedestrian-only with beer trucks & music stages scattered throughout.
The main stage will be set up directly in front of the AcA on the 100 block of West Vermilion and the VIP Lounge will be inside AcA.