Donations Needed for James Lee Burke Statue in New Iberia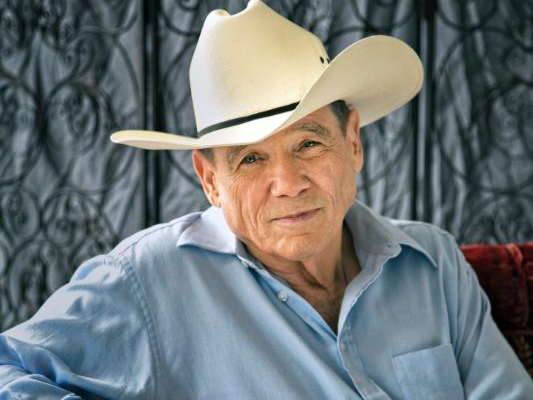 NEW IBERIA, La (press release) – A small group of New Iberia citizens has organized to honor and thank New York Times best-selling author James Lee Burke for putting New Iberia on the literary map. Working with the city, they have secured a location downtown on Main Street near Bayou Teche to erect a bronze statue of Burke.
Burke grew up spending summers in New Iberia, playing and fishing in the many water holes that populate the area. As an adult, he returned and lived in New Iberia on the Bayou Teche for a number of years with his wife, Pearl. His family's hometown is clearly very dear to him, as evidenced by the prominent part that New Iberia plays in each of his Dave Robicheaux books.
The committee is raising the $125,000 needed for the statue and surrounding landscape through a 501c3 nonprofit organization. The tribute will include a life-size statue of James Lee Burke by artist Shirley Scarpetta, a concrete base, plaque, lighting and landscaping.
"It will give his fans around the world another stop on their New Iberia tour, exploring the sights that come alive in James Lee Burke's Robicheaux novels," said Committee Chairman Paul Schexnayder. "It is our sincere honor to work on this project and we hope you will consider making a donation to make it a reality."
The committee accepts donations on Go Fund Me or by mail at the following sponsorship levels:
JLB———————–$50,000 +
Dave Robicheaux—— $20,000-$49,999
Lost Get-Back Boogie- $10,000-$19,999
Neon Rain—————$5,000-$9,999
Heaven's Prisoners—–$2,000-$4,999
Black Cherry Blues—–$1,000-$1,999
Electric Mist———— $500-$999
Cadillac Jukebox——–$250-$499
Sunset Limited——— $25-$249
For more information, contact Paul Schexnayder at (337) 321-1956 or paul@schex.com