Détails: Honeymoon / Northern Exposure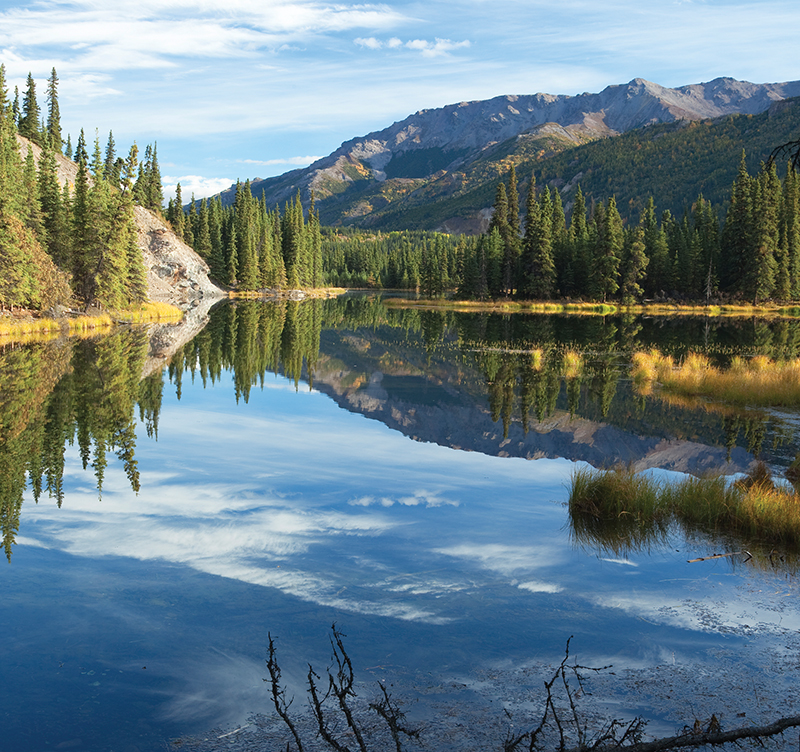 In Alaska, honeymoon options are as diverse as the state. For a relaxing, quiet getaway, cruises up the Inside Passage may be in order. A flight to Anchorage with a ride on the Alaska Railroad to Denali National Park may better suit the adventurous. For those Acadiana residents who want a little of both, maybe a quiet cabin with some outstanding fishing on the side or a remote lighthouse on a private island with access into one of Alaska's cutest cities.
Here are some options for honeymooning in Alaska.
CRUISING
Cruising up the Pacific coast to Alaska is big business, with 37 ships sailing into the Inside Passage, the Kenai Peninsula and Icy Strait Point. Ships range from the major brands such as Cunard, Royal Caribbean and Norwegian which sail out of Seattle and Vancouver, to the smaller vessels such as Windstar Cruises and Uncruise Adventures.
Holland America's Eurodam, for instance, offers seven-day itineraries from Seattle, stopping at the island towns of Juneau, Sitka and Ketchikan with a sail through the impressive Glacier Bay National Park and a pause in Victoria, Canada, before returning home. Instead of Broadway shows and glitz, Holland works more to prepare their visitors for the Alaskan experience, said Bill Fletcher, senior director of destination marketing. The ship features an "Exploration Central," for instance, where visitors may learn about whales and Alaskan culture and people.
"It's a classical, traditional cruise line experience," Fletcher said. "Our expertise is to deliver you to destinations with ease and style."
Some cruise ships combine cruising with land travel. Visitors may cruise Royal Princess, then transfer on to a railroad trip to Denali National Park where Princess owns lodges.
DENALI
To head straight into the Alaskan wilderness, fly into Anchorage and catch the Alaska Railroad to Denali National Park. The elegant train heads north to Fairbanks year-round with stops at North America's tallest mountain. From the Denali depot, buses will shuttle visitors to various accommodations, which range from the cruise line lodges to semi-rustic cabins, such as the quaint but utterly comfortable Denali Cabins, eight miles south of the park.
Denali means wilderness in the truest sense of the word, so if you're looking for peace and quiet and a chance to get back to nature for a honeymoon, this one takes the wedding cake. There's only one way in and out of the park, a 90-mile stretch of highway with only the first few miles open to traffic. Visitors must take park shuttles or sign up for tours to enter the restricted areas.
The Tundra Wilderness Tour provides a great overview of the park and visitors will spot numerous wildlife such as grizzly bears, moose and caribou thanks to the expert tour guides driving the bus. And if you're lucky, the mountain will reveal itself; Mt. Denali is only visible to 30 percent of visitors.
THE SITKA LIGHTHOUSE
You can fly, cruise or ferry to the island of Sitka, located in the Inside Passage with a temperate climate much like Seattle. It's a sweet village with boutique shops, a national park and the most bald eagles you'll spot anywhere.
A short skiff ride from the city harbor lies the Sitka Lighthouse on a one-acre private island. The lighthouse was built in the 1980s by a local veterinarian, registered with the Coast Guard and used as a rental. It's since been updated by Teal West and includes a relaxing living area, master bedroom on the second floor and bunks on the third. There's a hot tub, fire pit and patio overlooking the harbor and the neighboring snow-capped mountains. If you need to get into town, your stay at the lighthouse includes a skiff and kayaks.
ALASKA WILDLAND ADVENTURES
June may be the opportune time to get married but it's also salmon running season. Alaska Wildland Adventures offers the ultimate fishing excursions along the Kenai River where more than half a million sockeye salmon migrate beginning in June, with silver salmon, rainbow trout and Dolly Varden season in August and September.
Stay at the Kenai Riverside Lodge with its collection of cozy private cabins and a lodge where hearty breakfast and dinner meals are served, not to mention appetizers and drinks beforehand in the bar. There's a wood-fired sauna and hiking trails as well.
For a guide into the wild, Alaska Wildland Adventures offers fishing excursions, rafting trips down the Kenai, hikes and two remote lodges for those wanting to get further away from civilization.
There's so much to see and do in Alaska so whatever your choices be sure to allow enough time for adequate exploration. And maybe a little of the unexpected. ❖