Delicate subjects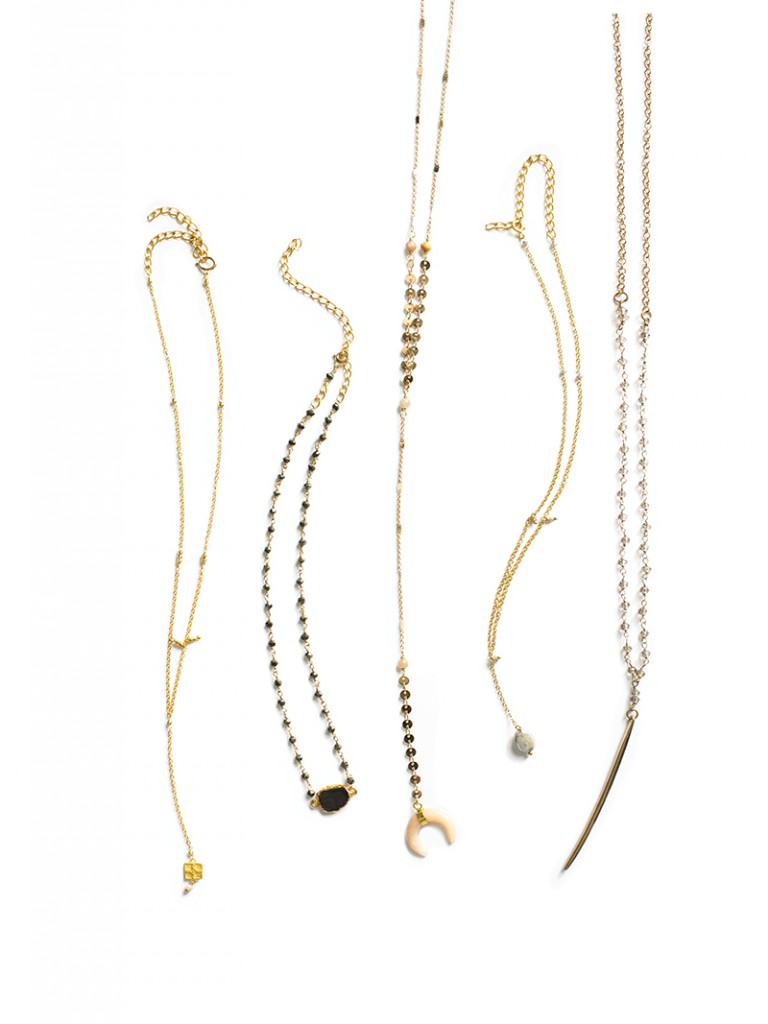 Higher temperatures bring light. Lighter days, lighter layers and lighter accessories to accompany the lighter mood of spring and summer. This year, we are trading maximalist for minimalist pieces that make understated statements by catching the light, letting you shine. Neighbor's Pharmacy, 6770 Johnston St., Lafayette, 337-706-7706, neighborspharmacy.com • Dianna Rae Jewelry, 500 Settlers Trace Blvd. #1, Lafayette, 337-706-7316, diannaraejewelry.com.
necklaces
The details
1. simple & detailed
14-karat matte gold necklace adorned with delicate flecks of tiny gold beads. The Y-neck chain is finished with a small square pendant that houses a beautiful quatrefoil design. Dianna Rae.
2. black beauty
This piece features a 14-karat gold vermeil chain dotted with pyrite. The adjustable neck allows the piece to rest high on the clavicle or low across the chest. Dianna Rae.
3. southwestern design
This necklace goes all in on the boho theme. Fine details like delicate discs and small, nude beads lead the eye to a crescent-shaped pendant. Neighbors Pharmacy.
4. simple stunner
A beautiful vermeil piece, this is a shorter take on the lariat Y-necklace and features a colored sapphire drop at its center. Dianna Rae.
5. perfectly balanced
This necklace combines dainty crystal-clear beads with a singular gold-toned spike. Neighbors Pharmacy.