Date Night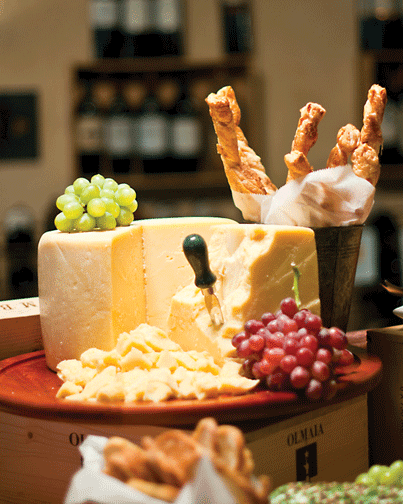 For too many couples, the default definition of a romantic meal is anywhere the two are able to squeeze in a meal together and – even better – alone.
While it's true that real romance may flourish in the most benign places, every now and then, it's fun to throw caution to the wind and go all-out finding a setting and planning an evening that is full of romance. Great food and service don't hurt either.
Acadiana is blessed with an abundance of romantic dining options. Here are highlights of three restaurants you might want to try if you're looking for a little romance.
Marcello's Wine Market Café
340 Kaliste Saloom Road, Suite C
Lafayette
337/235-1002
www.marcelloswinemarketcafe.com
If you're looking for cozy quarters, romantic lighting, great service and remarkable food, Marcello's Wine Market Café is a perfect choice. While you're surrounded by rows and rows of wine bottles, romance oozes in the nontraditional establishment.
Around Lafayette, the accolades for chef Blakley Kymen's creations come in droves, making Marcello's a great choice for special occasions.
Elizabeth Hamilton says: "I love Marcello's. Just went for my 21st anniversary. I love the cozy feel with the wine bottles and great service."
Marcello's has an interesting concept: Rather than being a café with a retail counter, Marcello's is a retail establishment that added a restaurant. The wine sells for retail, and if you want to enjoy it with your dinner in the restaurant, you simply buy the wine and add a $10 corking fee. It's a bargain. Everybody wins.
"Personally, I find Marcello's to be very romantic," says Erin Spisak. "My husband and I often choose this venue for our date nights. My favorite dish there is the Pesce Limone, which is prepared with their fish of the day. My husband always opts for the Veal Palermo, which is amazing, as well."
For many, the pièce de résistance at Marcello's is dessert. One specialty is Anna Tutta Panna – a small glass filled with soft caramel. According to Spisak: "You know that caramel was boiled in a condensed milk can the old-fashioned way. It's covered with a shot of Nocello liqueur and a heaping dollop of vanilla bean whipped cream and thinly sliced almonds. OMG in the purest sense!"

Mr. Lester's Steakhouse
832 Martin Luther King Road
Charenton
337/923-7408
www.cypressbayou.com/site22.php
There are restaurants that have their devotees – and then there are those who have pledged their devotion to Mr. Lester's. For the chosen ones, a trip to Mr. Lester's is akin to making a religious pilgrimage.
"My favorite spot for a romantic dinner is Mr. Lester's," Amanda Bedgood says. "Mr. Lester's has one of the most crucial factors for a romantic dinner spot – very dim lighting. It sounds elementary, but that low, warm light makes everyone feel a little bit sexier and look a lot better."
Mr. Lester's is fairly pricey, but any devotee will pledge to you that the dishes are rich and worth every penny.
"The staff treats you like royalty," Bedgood says. "Everything is done impeccably. The combination of these things makes for a good mood and gives you and your date the chance to really enjoy the experience and the food without interruption of pushy staff or, even worse, absentee staff."
April Fontana, another Mr. Lester's believer, says Mr. Lester's is a perpetual favorite for her and her husband: "We have tried many things on the menu and have never found anything we would not recommend. One time my husband ordered fish, and he asked them if they wouldn't mind cooking it just a little longer. They took it away, cooked him a new one and compensated our whole meal, brought us a bottle of wine and included one of their fabulous desserts."
The restaurant even has two tables that can be curtained off for privacy should the occasion arise.
Sharon Moss agrees with the other fans: "I love Mr. Lester's. It's special because you have to make an effort to go there. The food and service are impeccable."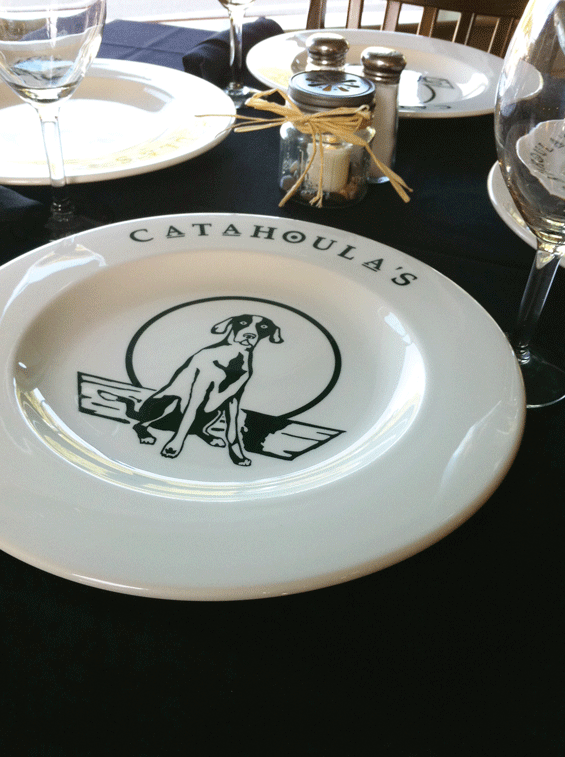 Catahoula's Grand Coteau
234 Martin Luther King Drive
Grand Coteau
337/205-0578
catahoulasgrandcoteau.com
Since Catahoula's re-opened March 30, the faithful have been making the jaunt to Grand Coteau to dine once again in the quaint, creaky-floored restaurant named after the not-so-romantic Louisiana state dog.
Unless you're one of the few who happen to live in Grand Coteau, getting to Catahoula's requires a little driving, but that doesn't deter those who have fallen in love with Catahoula's.
"The drive there gives you time to chill, and that's a great way to get ready for a romantic meal," says Mary Margaret Sabatier of Lafayette.
Although the restaurant's menu has been updated, the most popular dishes from the old restaurant made a return to the new version of the restaurant.
Natalie Wilkes of Arnaudville has been going to Catahoula's for years with her husband and was happy for its return.
"Our favorite romantic place is Catahoula's," she says. "It is quiet and small. We love the steak with vegetable of the day."
Another popular menu choice at Catahoula's is the Seafood Napoleon, layers of grilled fresh fish, fried eggplant and pan-fried lump crab cake served with shrimp in a cream sauce and garnished with fried shrimp and oysters.
The restaurant's great food, service and setting are enhanced by beautiful photographs of all things Louisiana – from Spanish moss-covered live oaks to, of course, the Catahoula.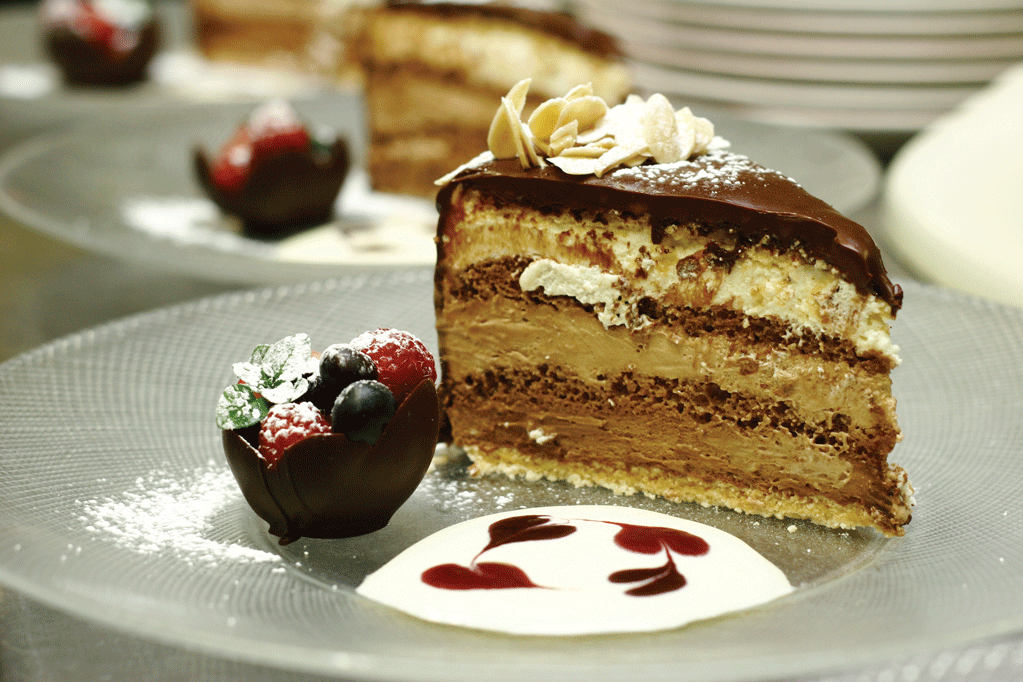 Additional romantic restaurant suggestions:
Café Des Amis in Breaux Bridge: If your definition of romance includes an element of fun and you're looking for innovative regional cuisine, Café Des Amis is your spot.

Cafe Vermilionville in Lafayette: Quaint old Lafayette home with loads of ambiance and great food

Cristiano Ristorante in Houma: Authentic Italian and lovely outdoor dining combined with cozy indoor tables equals a romantic dinner for two.

La Truffe Sauvage in Lake Charles: Considered by some to be the best restaurant between New Orleans and Houston, La Truffe Sauvage offers fine dining and elegant service. Word to the wise: Try the soufflé.