Bayou Southside Fizz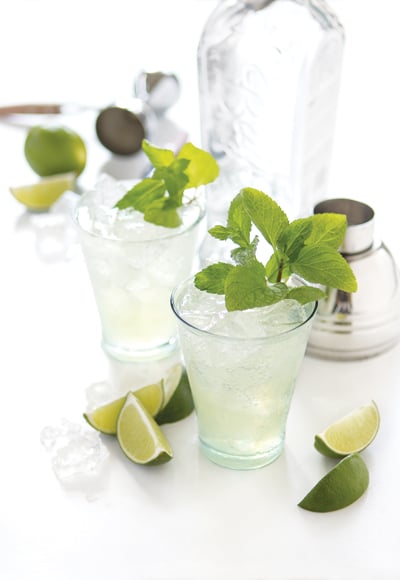 Single serving
1.5 ounces Bayou Rum
.75 ounces lime juice
.75 ounces simple syrup
Soda water
Mint
Shake all together and pour into a tall glass with ice. Top with soda and garnish with sprig of mint.

For pitchers
1 bottle Bayou Rum
500 millileters lime juice
500 millileters simple syrup
Soda water
Mint
Make it by the pitcher for events. Infuse bottle of Bayou Rum with fresh mint for 5 hours at room tempterature, then strain out mint leaves. Add simple syrup and lime juice. Pour into tall glasses with ice 80 percent to the top. Top with soda water and a mint leaf.