Anglophiles in the Isles: Part 3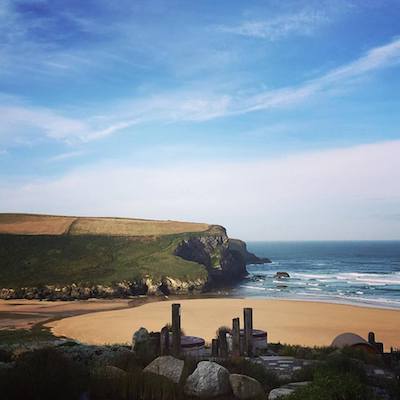 This week we are continuing our jaunt through the isles of Great Britain. From literary excellence, scenic wonders and all the glorious food and accents that fall in between, the United Kingdom is sure to have something for everyone. Travel editor Becca Hensley set out to find those must-visit honeymoon spots for the current issue of New Orleans Bride Magazine.
First we brought you Helen's Tower; a dreamy, "Game of Thrones"-like stone tower in Northern Ireland. Last trip, we rolled through the lush 30-acre estate of Middleton Hall in northeast England.
This week we are headed to The Scarlet Hotel in Cornwall. Cornwall, southwest England, is bordered by the Celtic Sea, the setting of many British novels, and the home of the Tintagel Castle, believed birthplace of King Arthur. Can you say romance?
-KM
---
Cornish Caper
One of the Celtic homelands, Cornwall in southwest England, is rimmed by unbridled sea. Here, lie the remains of Tintagel Castle, the supposed birthplace of King Arthur. Novels galore, including many by Daphne Du Maurier, take place in the stormy region. Enjoy its vibe from a cliff-top jacuzzi at The Scarlet Hotel, an eco-lodge with sustainable features throughout. Luxurious and coddling, the hotel vaunts an Ayurvedic spa (Book the four hour Rediscover treatment for two), and a restaurant well-versed in seasonal cookery.
scarlethotel.co.uk
-BH