All Wrapped Up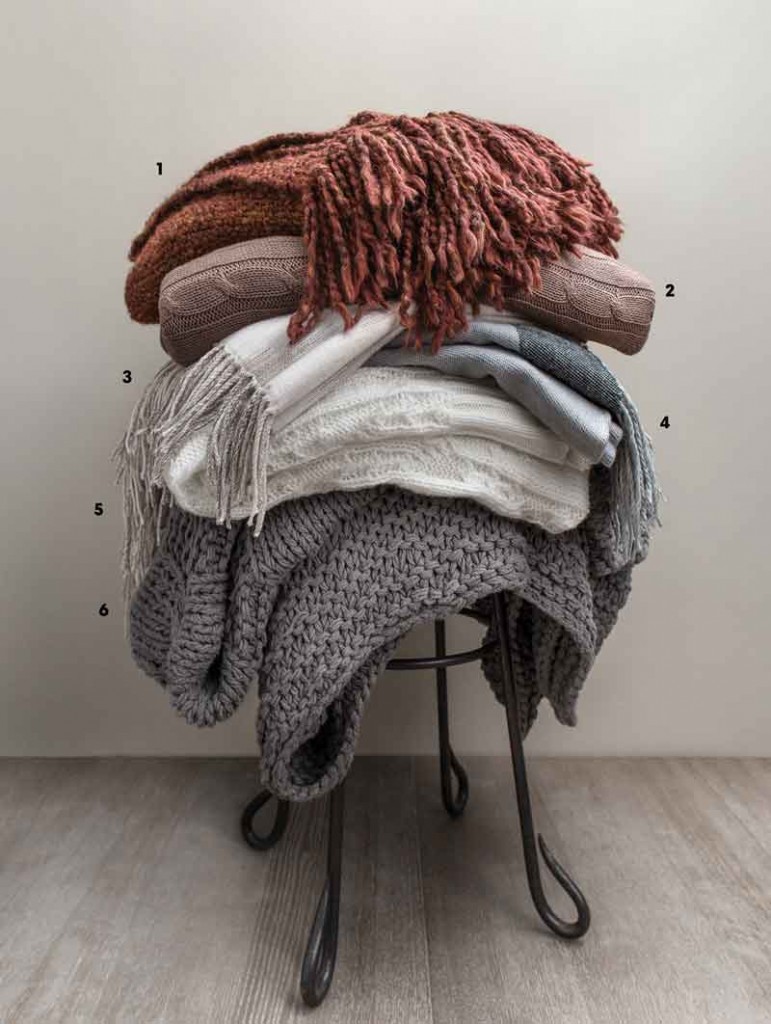 1. Fiery tones of rust and brick interweave in this wool blanket from Bassett Home Furnishings. As warm as your favorite coat, this piece's colors come together to form what is sure to be an autumnal staple.
2. This throw from Amity Home is an understated, muted cocoa. The 100 percent cotton fibers provide breathability, and its straight line stitch gives it just the right amount of classic details. Bassett Home Furnishings
3. Break up the deep and dark tones of the season with this stunning throw from Paul Michael. Made with the softest acrylic, its modern ikat print has tawny brown, soft gray and warm winter white. A light, yet lush style.
4. Sometimes, something simple is all you need. This cool, ash gray blanket from The Royal Standard has a slightly fuzzy texture that will keep you warm, and its thin design ensures easy storage in warmer temperatures.
5. This gorgeous eggshell blanket by A&B home is sure to brighten up your mood and living room. Like the softest sweater, it comes in an acrylic cable knit. Paul Michael
6. What says home better than a chunky knit throw? This sprawling blanket's thick cotton is supple and urbane. A household staple gets the update it deserves in an elegant wash of slate gray. Bassett Home Furnishings
Bassett Home Furnishings
501 Acadiana Mall Circle, Lafayette
337-735-1000. bassettfurniture.com
Paul Michael
1800 Kaliste Saloom Road, Lafayette
337-981-1289. paulmichaelcompany.com
The Royal Standard
2015 Johnston St., Lafayette
337-289-1144. theroyalstandard.com