AcA's Louisiana Crossroads' 21st Season continues with Swamp Pop Icon Tommy McLain at Vermilionville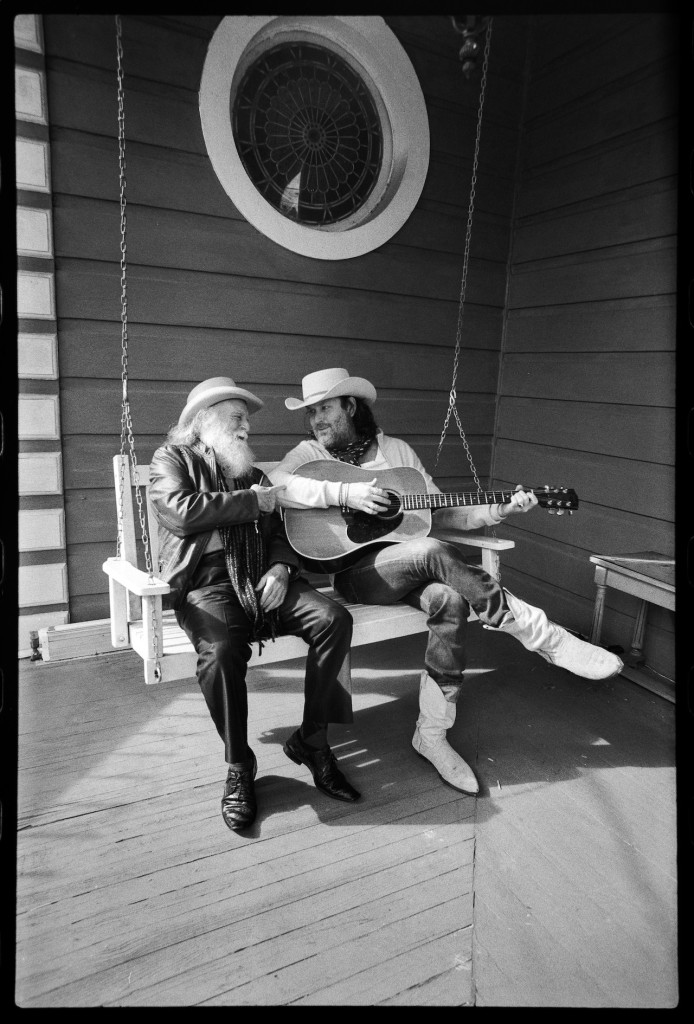 LAFAYETTE, La (press release) – Acadiana Center for the Arts announces the next show of the Louisiana Crossroads series, presented by First Horizon, which features an intimate evening with Swamp Pop Legend Tommy McLain and veteran Louisiana producer, musician, and artist CC Adcock.
This live performance is hosted by Roddie Romero and takes place on Saturday, May 7 at 7:30pm at Vermilionville. Tickets are live now on AcA's website acadianacenterforthearts.org and by phone and in-person at the AcA (337-233-7060, 101 W. Vermilion Street).
Tommy McLain is considered a founding father of the Gulf Coast "swamp pop" Genre – a bonafide "Swamp-Poppa". Known for his stunning voice, in the mid-1960s the Jonesville, Louisiana native found himself racing up the Billboard charts, appearing on Dick Clark's television shows, and performing all over the US and UK on package tours with everyone from Otis Redding to The Yardbirds.
With this added attention, his music introduced the rest of the world to the joys as well as the drama that unfolded nightly in the Louisiana dance halls that he called home. Ever since, Tommy McLain's records have circulated through the hands of music historians, critics, artists and enthusiasts as solid gold touchstones of "swamp pop".
Tommy's most known records to date have been unique interpretations of songs by other writers – "Sweet Dreams" (Don Gibson) and "Before I Grow Too Old" (Bobby Charles/Fats Domino), both released early in his career. Through the years, Tommy has developed an adoring multi-generational Gulf Coast fanbase, along with attracting a motley amalgam of Brit A-lister acolytes and collaborators, ranging from Robert Plant, Joe Strummer, Elvis Costello, Nick Lowe and Lily Allen.
Recently, Tommy shared with his protege and producer C.C. Adcock, a new batch of original songs that he has quietly crafted over the last several years. Remarkably, these songs are the most powerful and deeply moving of his repertoire to date. Adcock (also Tommy's bandmate in the South Louisiana supergroup Lil' Band O' Gold) has produced the record that will make the world catch up to Tommy McLain once again. The full album label release is scheduled for August of this year. The May 7th hometown Vermillionville show is in celebration of the first 45rpm vinyl single release and will be a preview of Tommy's new songs from the record alongside his classic beloved hits.
Rolling Stone Magazine recently published an article highlighting Tommy McLain's career and promoting his upcoming album, "I Ran Down Every Dream."
The host and curator of the Louisiana Crossroads series, Roddie Romero, will interview the performers live during the show. Romero is a Grammy-nominated musician, producer, and songwriter from Lafayette, and he has led The Hub City All Stars for 30 years. Romero has collaborated with hundreds of artists from across Louisiana over the course of his career, and he brings that experience and authentic sense of identity to his role curating the Louisiana Crossroads series.
From its inception in 2001, the Louisiana Crossroads music series has presented more than 140 shows, including stars like Henry Butler (season 1), The Preservation Hall Jazz Band (Season 10), Allen Toussaint (Season 13), Rhiannon Giddens (Season 15), and many more.