Acadiana Vascular Center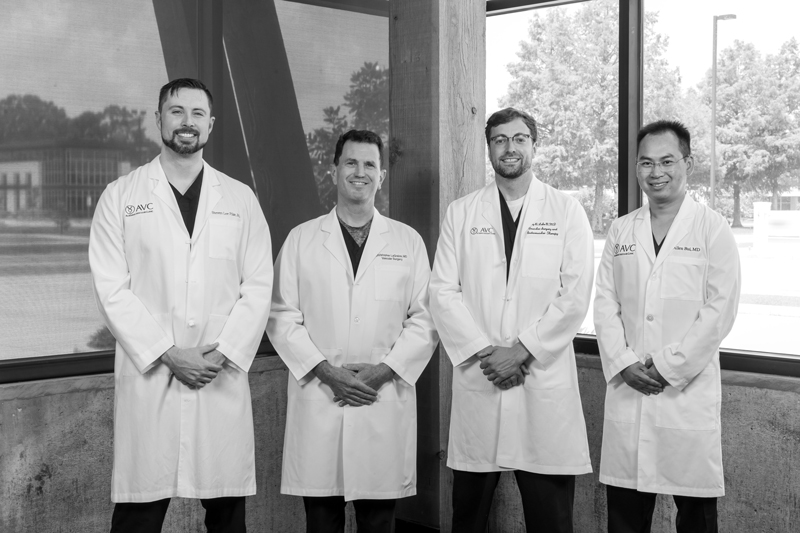 Over the past 18 years, Acadiana Vascular Center has established itself as the premier destination for evaluation and treatment of arterial and venous diseases in Louisiana. Following the retirement of Dr. James Ingram, the practice was able to further the scope of treatment for those with venous disease through the merging of the Vein Center of Louisiana with Acadiana Vascular Center.
As the first in the region to offer groundbreaking treatments such as Venaseal™ Closure System, Acadiana Vascular Center is at the forefront of advancements that allow patients to resume normal activities sooner than ever and was named a center of excellence for the TCAR procedure. The physicians also treat arterial diseases such as carotid stenosis, peripheral arterial disease, and aortic aneurysms.
The practice's board certified vascular surgeons treat patients with respect and compassion and ensure patients fully understand their diagnosis and all treatment options. Current partners Christopher LaGraize and John "Jay" Luke III welcome Dr. Steven "Lee" Pike as partner. Along with Nurse Practitioner Shanna Johnson, the entire team welcomes Dr. Allen Bui as the practice's newest surgeon.
129 Rue Louis XIV, Lafayette
337.289.9700
veincenterla.com