Acadiana Hospital Guide 2013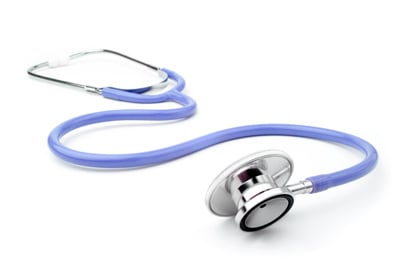 Acadia Parish
---
• American Legion Hospital
1305 Crowley Rayne Hwy., Crowley
www.alh.org
This hospital hosts 178 beds, 38 of which are in the psychiatric unit, and it has multiple specialties along with a family practice, including emergency medicine, oncology, orthopedics, podiatry, pain management, physical medication and rehabilitation, radiology, vein therapy, wound care, hyperbaric medicine and the da Vinci Surgical System. It has also partnered with Lafayette General Medical Center to serve the newly renovated Acadiana Cancer Center, which provides chemotherapy along with treating the mind and spirit.
---
Allen Parish
---
• Allen Parish Hospital
108 Sixth St., Kinder
www.allenparishhospital.com
Allen Parish Hospital serves a 50-mile radius in Allen, Beauregard and Jeff Davis parishes. Along with rural health clinics in Kinder and Oberlin, APH offers home health post-op care for orthopedic, cardiac and general surgeries and homebound individuals. The hospital offers group and individual therapy and professional counseling in its psychiatric recovery unit for mental illness and addiction. It works with the National Alliance on Mental Illness to provide a free Family-to-Family Education Program that covers everything from medication side effects to current research on mental illness causes.
---
• Oakdale Community Hospital
130 Hospital Drive, Oakdale
www.oakdalecommunityhospital.com
This 60-bed hospital houses a Siemens Somatom Sensation scanner that creates 3-D images to reduce radiation exposure and examination time for MRIs, and the American College of Radiology-certified mammography unit uses low-energy X-rays to detect abnormalities. The hospital was also recently ranked in the top 10 percent in Louisiana for heart-failure treatment and offers a variety of non-invasive heart services. It was also recently ranked first in the state for pulmonary care, as well as in the top 10 percent in the state for pneumonia care and medical excellence in general surgery.
---
Ascension Parish
---
• St. Elizabeth Hospital
1125 West Hwy. 30, Gonzales
www.steh.com
St. Elizabeth Hospital is one of four hospitals in the Franciscan missionaries of Our Lady Health System, and its overall patient satisfaction ranks higher than 90 percent of all hospitals evaluated by Press Ganey. It has partnered with the Mary Bird Perkins Cancer Center for radiation oncology and has accredited cardiopulmonary services including respiratory therapy, cardiac testing, MRI center and a telemetry unit where patients have their hearts monitored for 24 hours a day. They also offer three types of surgeries through their bariatric and weight loss program, including gastric bypass, vertical sleeve gastrectomy and adjustable band.
---
Assumption Parish
---
• Assumption Community Hospital
135 Hwy. 402, Napoleonville
(985) 369-3600
Assumption Community Hospital is a critical access hospital in Napoleonville with six beds. Assumption Community Hospital operates as a nonprofit hospital. Outpatient services includes a stop-smoking program and breast cancer screenings and mammograms. As part of their community outreach, they also provide health fairs and health screenings to Assumption Parish.
---
Calcasieu Parish
---
• Christus St. Patrick Hospital
524 Dr. Michael DeBakey Drive, Lake Charles
www.christusstpatrick.org
Named after the patron saint of Ireland upon the insistence of Dr. John Greene Martin, Christus St. Patrick Hospital was dedicated on St. Patrick's Day in 1908 and joined the Christus Health system in 1999 along with the Sisters of Charity Health and the Incarnate Word health care systems. The hospital offers behavior health services with an inpatient geriatric program and outpatient care for seniors and a pediatric unit, as well as a diabetes management center, long-term acute care in the Dubuis Hospital within Christus St. Patrick Hospital. It also houses a rehabilitation center and has a free smoking cessation program available through its website. The hospital has also partnered with Southwest Louisiana Imaging to provide MRI and CT services.
---
• Lake Charles Memorial Hospital
1701 Oak Park Blvd., Lake Charles
www.lcmh.com
Health care services offered at Lake Charles Memorial Health System include inpatient and outpatient services, as well as a full-service trauma and emergency department. A full range of diagnostics and pathology services available include CT scanning, ultrasound, nuclear medicine, MRI, endoscopic and cardiovascular and cancer diagnostics. From pediatric to geriatric care, Memorial is a full-service health care delivery system. Specialty services included cardiovascular, cancer, family medicine, ENT, urology, surgery, psychiatry, rehabilitation, pulmonology, orthopedics and sports medicine, gynecology and obstetrics, neurosurgery, internal medicine and pediatrics.
---
• Women's and Children's Hospital
4200 Nelson Road, Lake Charles
www.women-childrens.com
This 88-bed hospital opened its doors in 1984 and has a Level III Neonatal Intensive Care Unit. Its 36 specialties include the Surgicare of Lake Charles, which specializes in outpatient surgery, as well as a Bariatric Surgery Center of Excellence that offers three weight loss surgery options. It also offers services in labor and delivery, pediatrics, women's health, urology and cardiology alongside a 24-hour emergency department.
---
• West Calcasieu Cameron Hospital
701 East Cypress St., Sulphur
www.wcch.com
The 109-bed West Calcasieu Cameron Hospital recently launched the area's first specialized program for breast cancer patients, designating a single nurse or other health professional to help patients navigate the path to recovery. It also boasts a sleep center and both cardiac rehabilitation and cardiology services, along with servicing rural health clinics in Hackberry, Vinton and Johnson Bayou. It is the first hospital in Southwest Louisiana to have computer-assisting technology for joint replacement and is home to one of the largest joint replacement programs in the region. It also provides therapeutic equestrian services through the Genesis Therapeutic Riding Center for patients with developmental disabilities or brain injuries. WCCH also participates in Shots for Tots to provide cheap or free immunization for children.
---
Evangeline Parish
---
• Mercy Regional Medical Center
(two locations)
3501 Hwy. 190 E., Eunice;
800 E. Main St., Ville Platte
www.mercyregionalmedicalcenter.com
The nonprofit Mercy Regional Medical Center formed when Ville Platte Medical Center and Acadian Medical Center merged in 2010 and now serves more than 97,000 patients annually under LifePoint Hospitals. Between the two campuses, the hospital offers a 24-hour emergency room, a cardiology center, pain management, imaging, dialysis, gastroenterology, gynecology, obstetrics, oncology and more.
---
• Savoy Medical Center
801 Poinciana Ave., Mamou
www.savoymedical.com
Located just outside the heart of Mamou, Savoy Medical Center boasts a number of amenities that rival large-city hospitals, including a 24-hour emergency room and critical care unit. It also offers patient diagnostic services available 24 hours a day, including mammography and bone-density testing. It also offers services for inpatient and outpatient surgery, mental health for both patients and family members and social services to help with hospitalization, childbirth, hyperbaric oxygen therapy and physical, pedodontic, podiatry, plastic and reconstructive, vascular and urological surgeries.
---
Iberia Parish
---
• Dauterive Hospital
600 N. Lewis Ave., New Iberia
www.dauterivehospital.com
This 103-bed full-service facility is an affiliate of The Regional Health System of Acadiana. The New Iberia facility's services include cardiovascular, general surgery, orthopedics, emergency care, obstetrics and gynecology surgery and rehabilitations. It recently implemented the American Orthopaedic Association's bone health quality improvement program, helping to identify, evaluate and treat patients with low bone density or osteoporosis.
---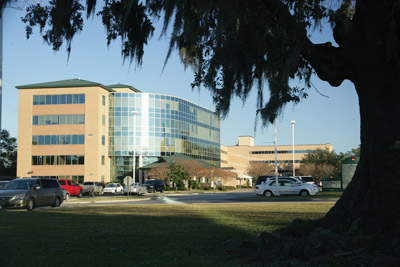 • Iberia Medical Center
2315 E. Main St., New Iberia
www.iberiamedicalcenter.com
This 101-bed hospital focuses largely on children's services through the KidMed program and children's center, aided by a Pediatric Group of Acadiana collaboration that started in April 2012, and an entire women's health department works to provide breast health, gynecological, maternity and nursery services. The hospital also operates out of a Jeanerette Rural Health Clinic and is partnered with Acadiana Diagnostic Imaging, Iberia Extended Care Hospital and the New Iberia Surgery Center.
---
Jefferson Davis Parish
---
• Jennings American Legion Hospital
1634 Elton Road, Jennings
www.jalh.com
This hospital recently renovated a 5,000-square-foot area to house the only cardiac catheterization lab between Lake Charles and Lafayette, where Jennings American Legion Hospital can offer interventional procedures along with nuclear stress testing and echocardiograms for those who have recently undergone heart procedures. The 24,000-square-foot medical office building and 32,000-square-foot patient tower allow JALH to provide patients with an emergency room, cardiology unit, surgical care, maternity ward and radiology services.
---
St. James Parish
---
• St. James Parish Hospital
1645 Lutcher Ave., Lutcher
www.sjph.org
This nonprofit hospital opened its doors in 1955 and has grown to a 20-bed acute care facility that boasts it is "large enough to serve, small enough to care." The cardiopulmonary department serves every age group, and the radiology department provides ultrasounds, digital mammography, fluoroscopy, nuclear medicine and bone density testing. The sleep center focuses mostly on sleep apnea, and they provide general, orthopedic, endoscopic and ophthalmological surgeries, along with wound care for ulcers, infections and skin grafts.
---
St. John the Baptist Parish
---
• River Parishes Hospital
500 Rue de Sante, LaPlace
www.riverparisheshospital.com
River Parishes Hospital offers a full range of services for surgeries and treatments. The cardiac center boasts a comprehensive program, including echocardiography, an exercise testing vascular laboratory and nuclear studies. The gastroenterology department treats gastroenterological organs and also treats liver diseases, including Hepatitis B and C. It also has an occupational medical center in LaPlace to treat work injuries and illnesses. Surgical specialties include procedures for the head, neck, neurology, gynecology and breast cancer.
---
Lafayette Parish
---
• Heart Hospital of Lafayette
1105 Kaliste Saloom Road, Lafayette
www.hearthospitallaf.net
The Heart Hospital of Lafayette is entirely focused on and designed for the cardiovascular health of its patients and was named one of the top 100 cardiovascular hospitals in the country by Thomson Reuters. Along with a 24/7 heart emergency center, it boasts a 64-slice Aquilion CT scanner in the Chest Pain Center, where patients are taught to recognize and react to the early symptoms of heart attacks. The Heartsaver CT scans the heart while beating to uncover heart disease at its earliest stages, and the HEARTVantage free wellness program is the only free nationally accredited specialized care facility that focuses on heart health for patients.
---
• Lafayette General Medical Center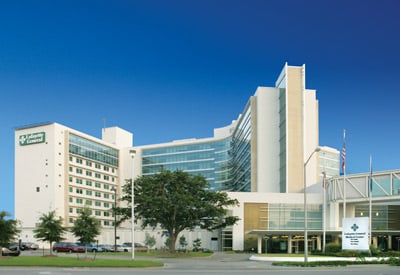 1214 Coolidge St., Lafayette
www.lafayettegeneral.com
Lafayette General is the largest full-service hospital in Acadiana with 353 beds and a team of more than 25 physicians. It was the first telemedicine clinic in the area, and has recently received the HealthGrades' General Surgery Excellence Award and Gastrointestinal Care Excellence Award. It has also received accolades for neurosurgery, vascular surgery, carotid surgery, prostatectomy, orthopedic services and surgeries, and was the first hospital in Acadiana to perform an open-heart surgery and a craniotomy. The Pavilion center for women and children boasts a Level III NICU, and the hospital also houses centers for cancer, bariatric surgery, chronic care, neurology, strokes and orthopedics.
---
• Lafayette General Surgical Hospital
1000 W. Pinhook Road, Suite 100, Lafayette
www.lgsh.us
This 60,000-square-foot short-stay hospital is a joint venture with Lafayette General Medical Center and holds four operating rooms along with radiology, EKG and lab services. Their specialties include urology, orthopedics, ENT, ophthalmology, cosmetic surgery, gynecology and pain management.
---
• Lafayette Surgical Specialty Hospital
1101 Kaliste Saloom Road, Lafayette
www.lafayettesurgical.com
Built in 2004, Lafayette Surgical Specialty Hospital is physician-owned and cares for 8,000 cases annually and was named Hospital of the Year by the Louisiana Nurses Foundation for four consecutive years and named by WomenCertified.com as one of the top 100 hospitals for patient experience. Specialties include neurosurgery, as well as orthopedic, ENT, general, urological, gynocological and plastic and reconstructive surgeries, along with pain management, and radiological and magnetic resonance imaging.
---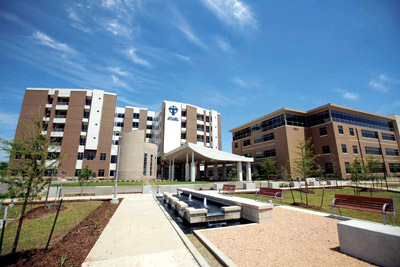 • Our Lady of Lourdes Regional Medical Center
4801 Ambassador Caffery Pkwy., Lafayette
www.lourdesrmc.com
Our Lady of Lourdes employs more than 400 physicians and moved to its new main campus on Ambassador Caffery Parkway last year, which was the largest building project in the history of Lafayette. Lourdes houses the region's only burn center for comprehensive burn care from chemical and electrical burns to less serious injuries. Other services include a cancer center, one of five stroke centers of excellence in the state, a chronic kidney disease clinic, wound care center and after-hours clinics in Lafayette, Breaux Bridge and Carencro.
---
• Park Place Surgical Hospital
901 Wilson St., Lafayette
www.parkplacesurgery.com
What started as the Ambulatory Surgery Center in 1999 has grown to Park Place Surgical Hospital, after joining with Our Lady of Lourdes Regional Medical Center in 2003. Park Place boasts 36 doctors to perform colon, rectal, ENT/otolaryngology, general, OB/GYN, plastic, vascular and orthopedic surgeries, along with occupational and speech therapies.
---
• Regional Medical Center of Acadiana
2810 Ambassador Caffery Pkwy., Lafayette
www.medicalcenterofacadiana.com
Regional Medical Center of Acadiana is the first in Acadiana to be accredited a Cycle III Chest Pain Center by the Society of Chest Pain Centers, and was a 2012 Top 100 hospital for coronary bypass surgery and major cardiac surgery, and treats patients for a variety of heart conditions. The hospital also specializes in geriatric services with a range of services specially designed for the aging through inpatient, rehabilitation and nursing home programs. Other services include emergency services, hemodialysis, laser surgery, neurology, orthopedics, radiology and medical and surgical intensive care units.
---
• University Hospital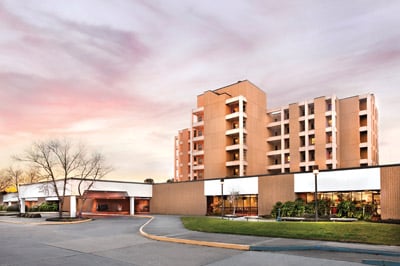 2390 W. Congress St., Lafayette
www.lsuhospitals.org/hospitals/umc/umc.htm
Lafayette General Medical Center recently took over the 117-bed acute care University Medical Center, renaming it University Hospital. With the new management comes program expansion, starting with a newly opened orthopedic clinic. It has begun switching from paper to electronic medical records, while continuing to be the medical destination for the un- and under-insured. Other services include interventional radiology, orthopedics, ENT, physical therapy, general surgery, infectious disease and OB/GYN.
---
• Women's & Children's Hospital
4600 Ambassador Caffery Pkwy., Lafayette
www.womens-childrens.com
Women's and Children's is a campus of the Regional Medical Center of Acadiana that specializes in women's and children's health care. It began as strictly a birthing hospital, and has expanded to become the second-largest birthing hospital in the state. Among its children's services are the only kids-only 24-hour emergency department in Acadiana, Shots for Tots, and specialty centers for asthma, cancer, diabetes, flu and nutrition. The women's center includes a American College of Radiology-designated Breast Imaging Center of Excellence.
---
Lafourche Parish
---
• Lady of the Sea General Hospital
200 W. 134th Place, Cut Off
www.losgh.org
Lady of the Sea General Hospital caters to patients in South Lafourche through the main campus and medical clinics in Larose, Golden Meadow and Cut Off. Through a partnership with the Cardiovascular Institute of the South, Lady of the Sea provides cardiology and cardiopulmonary services to the area. Other services include diabetes support, home health, an ICU, a renal dialysis center and wound care.
---
• Ochsner St. Anne General Hospital
4608 Hwy. 1, Raceland
www.ochsner.org/locations/st_anne_general
One of the Ochsner hospitals scattered across Southeast Louisiana, St. Anne General Hospital recently renovated its maternity suites for state-of-the-art monitoring and boasts many women's services, including digital mammography, four-dimensional ultrasounds and OB/GYN. The specialty clinic offers cardiology, neurology, urology general surgery and pediatric services.
---

• Thibodaux Regional Medical Center
602 N. Acadia Road, Thibodaux
www.thibodaux.com
This year, Thibodaux Regional Medical Center was awarded the Healthgrades Outstanding Patient Experience Award; last year, it was the only hospital in the state to earn the the J.D. Power and Associates Distinguished Hospital Award for outstanding inpatient and outpatient experiences. It's also the only full-service hospital to receive the Press Ganey Summit Award (seven times) for patient satisfaction. In 2009, TRMC expanded its cancer center and doubled the size of its medical oncology suite and chemotherapy infusion area. TRMC also performs the most heart and vascular surgeries in the region.
---
St. Charles Parish
---
• St. Charles Parish Hospital
1057 Paul Maillard Road, Luling
www.stch.net
Just a 20-minute drive from New Orleans, St. Charles Parish Hospital is fully accredited by the Joint Commission on Accreditation of Healthcare Organizations and also operates the Eastbank Medical Office in Destrehan to provide specialties for allergies, asthma, ENT, internal medicine and orthopedics. Other services include an ICU, angiography and vascular procedures, adult behavioral health unit, dialysis and physical, occupational and speech rehabilitation.
---
St. Landry Parish
---
• Opelousas General Health System
539 E. Prudhomme Lane, Opelousas
www.opelousasgeneral.com
This 241-bed, two-campus hospital serves patients in St. Landry Parish and has a complete cancer center to administer radiation and chemotherapy, and recently introduced the da Vinci Surgical System to perform minimally invasive surgery, resulting in less pain, blood loss, scarring and recovery time. The Dr. Gerald E. Posner Center for Women's Health specializes in breast health, the cardiopulmonary diagnostic lab utilizes the world's first full-volume imaging system for cardiology and the hospital has partnered with area employers to control health care costs through their Wellness Works program.
---
St. Mary Parish
---
• Franklin Foundation Hospital
1097 Northwest Blvd., Franklin
www.franklinfoundation.org
Franklin Foundation Hospital serves western St. Mary Parish and offers multiple clinics including Women's Health, Medical Specialties and a Family Care Center in Baldwin. It houses a 22-bed critical access hospital and became the first in the area to offer the LightSpeed 16 CT system. Among its other services, FFH offers maternity services and a newborn nursery and an online medical dictionary, a drug encyclopedia and a physician directory accessible through the website.
---
• Teche Regional Medical Center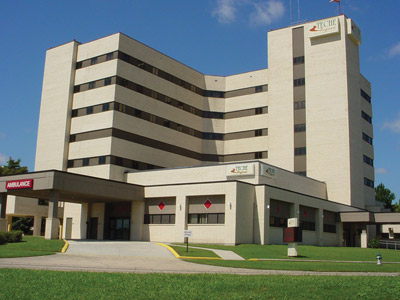 1125 Marguerite St., Morgan City
www.techeregional.com
This tobacco-free hospital on the east side of Acadiana serves St. Mary Parish with 157 beds and a 24-hour emergency department. It boasts a state-of-the-art heart catheterization lab that uses minimally invasive procedures, seven birthing suites and digital mammograms, along with inpatient rehabilitation, an ICU, a behavioral health unit and a cardiopulmonary department.
---
Terrebonne parish
---
• Physicians Medical Center
218 Corporate Drive, Houma
www.physicianshouma.com
More than 100 physicians work out of Physicians Medical Center, where surgery is their specialty, performing more than 5,000 procedures a year. Its Medicare patient satisfaction rating is among the top 50 in the country. PMC is the only hospital in Terrebonne Parish to offer weight-loss surgery, performing lap band, gastric bypass and laparoscopic sleeve gastrectomy surgeries. PMC is also home to a gastrointestinal laboratory focused on diagnosing colon cancer.

---

• Terrebonne General Medical Center
8166 Main St., Houma
www.tgmc.com
Terrebonne General Medical Center opened in 1954 and has since grown to house 321 beds and employ 150 physicians. It boasts a women's center with a breast center, as well as the Mary Bird Perkins Cancer Center. It is home to one of the state's few accredited stroke programs and was recently reissued its accreditation from the Joint Commission and the Neonatal ICU.
---
Vermilion parish
---
• Abbeville General Hospital
118 N. Hospital Drive, Abbeville
www.abbgen.net
Abbeville General Hospital opened in 1966 and has 60 beds, an ICU, interventional pain therapy for pain in the lower back and extremities, a labor and delivery unit and surgical services. AG also has a cancer center through a partnership with Lafayette General, as well as an off-site imaging center accredited by the American College of Radiology and a rural health clinic in Erath. The hospital, clinics and laboratory earned the Joint Commission's Gold Seal of Approval this past fall.