Acadiana Business – Dr. Michelle M. Carr, D.C., BS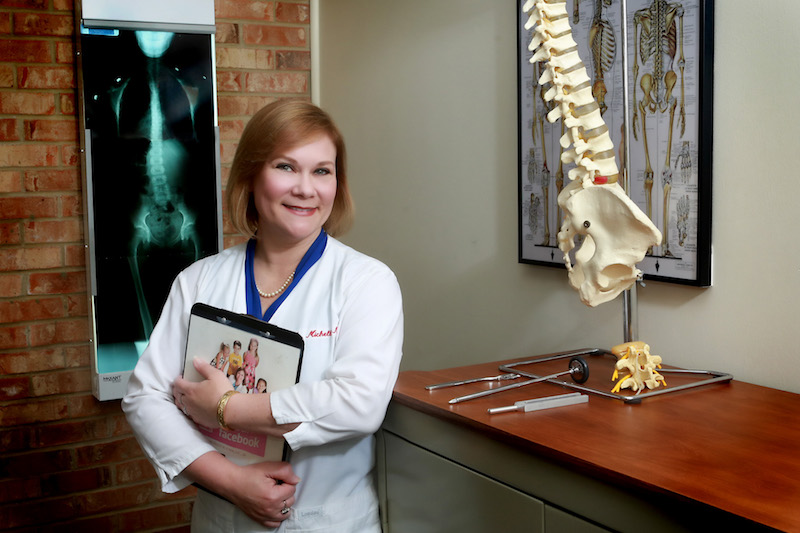 Dr. Michelle Carr, owner of Carr Chiropractic Clinic, is passionate about the education and treatment of neuromuscular skeletal conditions ranging from injuries to aches for patients of all ages, including expectant mothers.
After conducting detailed physical exams, Dr. Carr offers thorough yet conservative treatment, which combines medical technology with a variety of therapies to provide holistic treatment of conditions including but not limited to neck pain, extremity issues, back pain, Carpal Tunnel Syndrome, sports injuries, and migraines.
Dr. Carr uses massage and manual adjustments along with Arthrostim technology and traction therapy to design custom treatment plans for her patients.
Dr. Carr is an Acadiana native and graduate of ULL. After obtaining her Doctor of Chiropractic degree, Dr. Carr completed her training at the Houston Medical Center and gained several years of hands-on experience under some of the best chiropractors in teh field.
Committed to continued education, she is now certified in Whiplash and Traumatology through the Spine Research Institude of San Diego and works with Lafayette's top attorneys. Locally, Dr. Carr is active in the community through organizations such as the Junior League of Lafayette, Daughters of the American Revolution, and Business First: Women Who Mean Business.
No referral is necessary. Work related injuries and automobile collision cases are gladly accepted.
105 Westmark Blvd.
337-993-2277(CARR)
Acadiana Business is an advertorial feature.