A Spin On This Year's Gifts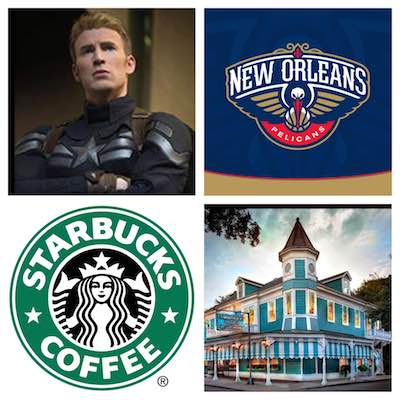 Somehow it's already December, and I'm not sure how that happened. I blinked and then, bam! There it was, staring me in the face. This month is supposed to be all about family, togetherness and holiday cheer/goodwill towards men – and hopefully women, too. But it can also be full of heart palpitations, stress and going apoplectic. What do you gift loved ones? Why do I have to go to a store that's filled to the brim with rabid shoppers? Why do I have to break into a sweat because I'm not a fan of crowds, or of people who side-eye me because I'm looking at the last cabin-in-the-woods-scented candle that's 20 percent off. Why must I do this every year? For the people that I love, I have to brave through the seas of humanity, feel myself aging as I stand in long lines or as I search for parking spots in an over-packed lot.
And then, I always have this feeling that people will only use about 40 percent of what I get them, probably less. Plus, there's always that person who is impossible to shop for. In my case, it's my mom. I NEVER know what to get her. My brother and I stew over it every year. We ask ourselves, "what does mom like?" A few years ago, we came to the conclusion that she loved curling up on the couch with a blanket and watching "Dancing with the Stars." So we got her a very nice blanket, the coziest blanket ever. So now, a few years later, she has about 20 incredibly soft blankets to choose from, because that's all we can think to get her. I've gotten her shoes and purses that just remain unused, as she's very picky about that kind of thing. My dad has gotten her jewelry that I'm pretty sure has only ever been worn by me – she doesn't ever look in her jewelry box because she doesn't wear any of it.
So what does one do? Honestly, I've come to the conclusion that I'm done. I'm done going to stores and shopping for trinkets for Christmas. It's just unnecessary. As I get older, I find myself wanting to simplify more and more. I start feeling claustrophobic if there's too much clutter around me, and Christmas is one of those things that mean even more stuff is going to be wanting to find permanent spaces in my house. And that's cool, to an extent, but I've decided to try and get people "experiences" for Christmas instead of "things." It's all very scientific. Studies show that purchasing experiences makes you happier than purchasing possessions, as the experiences are something to look forward to, you anticipate them, and also make memories. With possessions, while they are cool, they also tend to become obsolete after awhile – unless they're associated with nostalgia.
So besides the ultimate amazing stuff like iPads and Playstation 4s, the other awesome gifts, in my eyes, are experiences – things that don't sit around collecting dust. And they don't have to be impersonal, like gift cards often feel, if you think about what the person likes.
Honestly, one of the best presents I ever got was gift-card to Starbucks. No really, hear me out. It was a time when I didn't have much money, so if I would have just had the cash, I would have never spent it on fluffy flavored yummy lattes. It forced me to splurge a little. It forced me to indulge in a bit of a guilty pleasure, and sometimes we need that. It's the little things, you know? So now, I'm a firm believer in trying to give experiences as gifts, instead of things. And the amazing part is that I don't have to go to packed malls to buy experiences. For the most part, I can sit at my computer and click.
And luckily, we live in New Orleans, which is a city full of experiences. Here are a few things to think on, if you're stumped on what to get someone, if you hate crowds, or if you just want to try something different in gift-giving this year.
New Orleans Comic Con
It's coming up on January 8-10, 2016, so as a Christmas gift, you wouldn't have to wait very long for this experience, and it looks amazing. The New Orleans Con just gets better every year, and more and more cool people are showing up – because hell, we live in New Orleans, it's awesome here. And it's the only Con I've ever been to where they sell beer and wine inside. Seriously, we're awesome, and comic book writers, artists and actors know that. This year we're getting a huge Captain America showing with Chris Evans, Jeremy Renner, Haley Atwell and NOLA-native Anthony Mackie (Falcon). Also, everyone's favorite crossbow-wielding zombie killer, Norman Reedus, will be here, as he seems to love the city (he was a king of the Bacchus parade, after all). Plus, anyone who loves Dr. Who will go crazy over Matt Smith and Jenna Coleman. Honestly, there's just so much awesome going on here that I can't even write about it all. Just, if you have a nerd in your family, a ticket to comic con will be their favorite present they receive this year.
Concert tickets
There is something for everyone with concert tickets. There's always an awesome show on the horizon in New Orleans. The Cure (2 shows!), Barry Manilow and Maroon 5 are all bringing their concerts to the city – though I'd rather see Barry Manilow than Maroon 5. Please, no one get me Maroon 5 tickets for Christmas.
New Orleans Pelicans tickets
The Saints might have been a bit of a fizzle this year, but there's still the Pelicans, and basketball games are always a very fun time. There's a lot more crowd interaction with basketball, lots of t-shirts getting shot into the stands with big guns. If you're into that sort of thing.
Dinner at a nice restaurant
I bet a lot of the time you always say something like, "hey, we should try this new restaurant," but you never do. Well, a lot of restaurants sell gift-cards. Or you can finally go to that historical place that everyone keeps talking about, but you've never stopped by, like Commander's Palace. Now there would be no excuse. You must go. You bought the gift-card. Order a nice bottle of wine while you're there, make a night out of it.
Starbucks gift card
For the poor college student in your life, or for the poor person just entering the workforce in your life. That person will take your gift card and buy a fluffy latte in the dreary mornings in January and think about how awesome you are, that you brightened their day with a luxurious cup of coffee. It's the little things. I promise you.
A plane ticket, or a vacation, or a cruise, as we live in New Orleans, a port city.
I finally figured out what to get my mom for Christmas, you guys. A plane ticket to New Orleans.
Merry Christmas, mom.