A New Look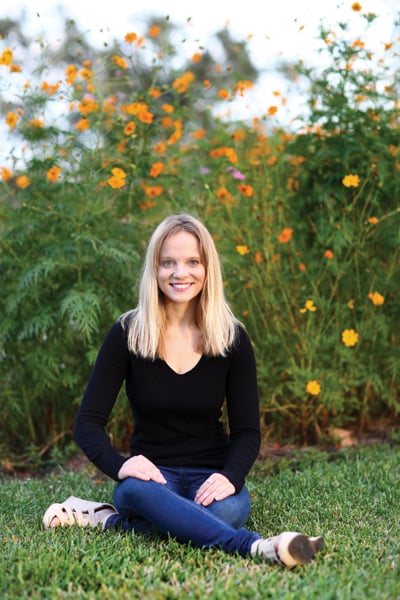 You might notice that things look a little different around here – a little brighter and a little bigger. That's because, in keeping up with the ever-growing region, we've decided to expand our coverage and give the magazine a fresh, new look. The staff of Acadiana Profile is excited about launching new columns: In La Musique (pg. 74), Michael Patrick Welch, a musician, author and teacher, interviews the young, energetic members of Sweet Crude, a sometimes-Francophone band out of New Orleans that adds Cajun-infused spice to its indie-pop sound. We've also added Recettes de Cocktails, in which mixologist Sal Agnello offers a local twist to a traditional Bloody Mary (pg. 32) – a great pick-me-up for the Carnival season that is well underway. Also be sure to check out Pour La Maison, our new home shopping column on pg. 16 – in this issue, Ashley Hinson encourages you to get outside and garden with cool new necessities.
Speaking of gardening, our cover story by Stanley Dry teaches you how to grow some essential items for light, easy recipes (pg. 39). There is nothing quite like preparing food from your own garden, and he offers plenty of tips to make it successful. We also welcome our new food columnist, Jyl Benson, who will be roaming the region in search of the area's best places to dine.
We've always been proud to showcase the heritage of Acadiana, and photographer Ron Berard has snapped a collection of up-close and personal photos of a traditional Cajun Mardi Gras celebration in Mamou on pg. 47.

Finally, we want to congratulate the entire city of Houma, our City of the Year (pg. 34).
We love to hear from you and hope you have a Happy Carnival season and have a great start to your spring!
Sarah Ravits,
Managing Editor