A la Mode: Stone Gorgeous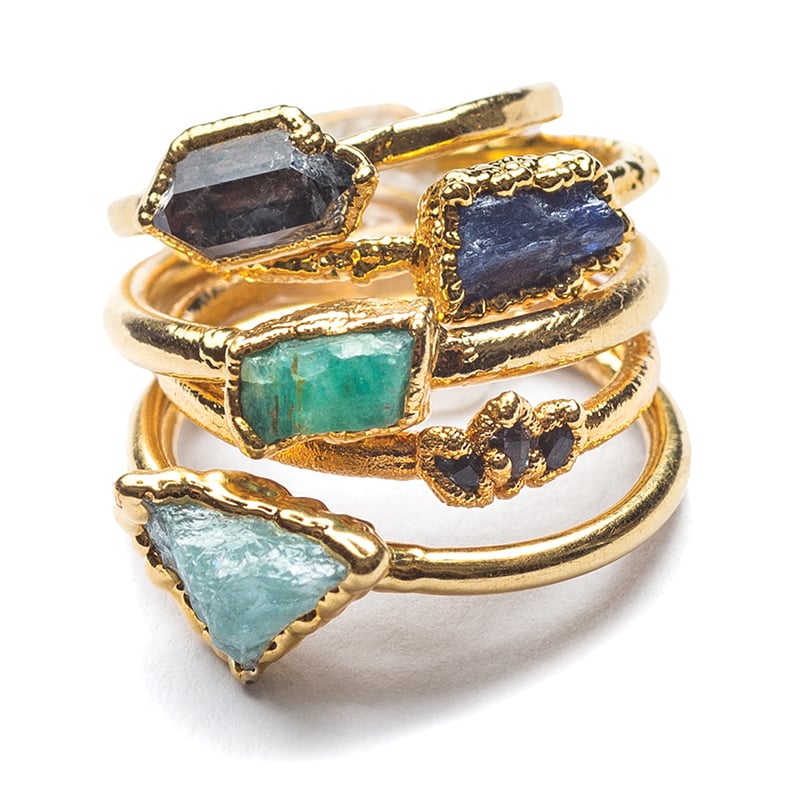 Gabrie'l Gonzalez, who creates under the moniker A Rolling Stone Jewels, has felt "an insatiable need" to make things her entire life.
"As a youngster I was always dabbling with little hemp ropes and beads, braiding and stringing little bracelet with seashells and whatever was around."
Gonzalez began honing her skills six years ago, when she taught herself to solder silver and set stones.
"My grandfather was a stone collector and jewelry maker. I feel very connected to my roots when I am creating my jewels," she said.
Gonzalez works with raw gemstones and minerals to create her textured, bohemian pieces.
"My jewelry is a way to connect and adorn yourself with Mother Earth," Gonzalez said. "A way to feel the grounding energy and creativity of the Earth you walk on. I use the hashtag #weartheEarth because that is truly what my customers are doing when they take a piece of my jewelry home. Every piece is made with natural pieces of the Earth, even the metals!"
---

Good as Gold
A gorgeous golden heel pairs with any gown
Metallics go with everything. The sparkling gold heels from Amor feature an alligator-texture construction in a light-catching yellow gold. Its on-trend block heel at a pragmatic height is perfect for a late night during the bacchanal Mardi Gras season, and the strap at the ankle adds extra shimmer to your shimmy and shake.
---
A Rolling Stone Jewels / Arollingstonejewels.com
---