Top Doctors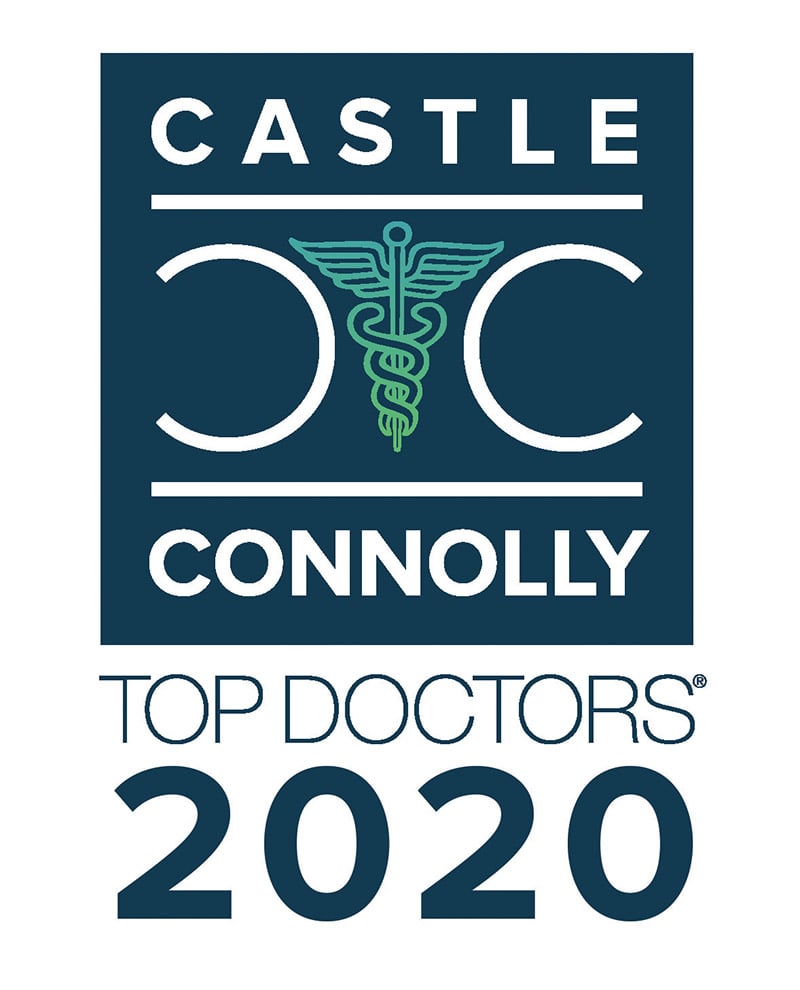 The COVID-19 pandemic dominated headlines for most of 2020. But people's regular medical needs didn't stop because of the COVID chaos. Our top doctors worked in a variety of fields, from dermatology to obstetrics and gynecology to urology. They all worked tirelessly to provide effective, compassionate care to their patients in a year when it felt like the world turned upside down.
---
Dr. James Barrow
The birth of a child is a joyous occasion, and it's a joy Dr. James Barrow loves to share with his patients as an OB-GYN at CHRISTUS Ochsner Lake Area Hospital in Lake Charles.
A native of Lake Charles, the 41-year-old Dr. Barrow wanted to be a doctor from the time he was a child. When he was in his third year of medical school and rotated through different specialties, he became interested in the OB-GYN field. He said he liked the opportunity to perform surgeries while still working in a specialty that would allow him to develop lifelong relationships with his patients. The nature of the job also means that a lot of the outcomes are happy ones.
"I like the positivity," Dr. Barrow said. "It's also an exciting job and things happen quickly."
When asked for a memorable patient, Dr. Barrow recalled a night where things happened very quickly indeed. He was on call and received a call at home that a pregnant woman was rushed to the emergency room while bleeding profusely. She was not one of his regular patients, but it was a life-and-death situation and his hospital was the closest. Dr. Barrow hopped in his car, and sped to the hospital as fast as he could.
The woman's placenta had completely separated from her uterus. But thankfully, Dr. Barrow was able to operate on her just in time and save both the mother and the child. Both are still fine today, and Dr. Barrow also delivered the woman's next child (in a much more routine birth).
Dr. Barrow's work is not limited to deliveries. He also serves women in many other areas as a gynecologist and sees patients at Ochsner CHRISTUS Health Center in Lake Charles. He also performs hysterectomies, which are the second-most common surgical procedures after cesarean sections. Many exciting advances have occurred in hysterectomies in recent years. Now, Dr. Barrow can perform laparoscopic hysterectomies with three one-centimeter incisions. It's less invasive with less post-operative pain and shorter recovery time.
Before Dr. Barrow returned to Lake Charles, he worked as a doctor and teacher at LSU Shreveport. Teaching forced him to improve his communication skill set, especially in front of large groups.
"You have to learn how to relate to both patients and students," Dr. Barrow said.
While he enjoyed his work in Shreveport and earned an MBA with an eye on hospital administration, he said the thought of coming home to Lake Charles appealed to him. He wanted to be closer to his family. For the past four years, Dr. Barrow has been back in Lake Charles with his wife and his 13-year-old daughter ("she doesn't want to be a doctor!"). His wife is pregnant with another child on the way.
Fun Fact
Dr. Barrow is an avid hunter and shares that enthusiasm with his patients. He went duck and squirrel hunting with his grandpa as a child. The love of hunting never faded in adulthood, and he still enjoys the time spent in nature during deer hunting season. "I like the peace and quiet of sitting in a deer stand and watching the sunrise," Dr. Barrow said.
---
Dr. Lee Grafton
Skin is the human body's largest organ, but people often take skin health for granted. At Grafton Dermatology, Dr. Lee Grafton helps his patients with a variety of maladies ranging from psoriasis to skin cancer.
The 52-year-old Dr. Grafton, a native of Ruston, decided to enter dermatology because he wanted to be in a medical field where he would interact with patients, perform surgeries and still have time to spend with his family (he has a wife and three children).
After 21 years in practice, Dr. Grafton said the patients are what keep the work fun and exciting. He looks forward to his conversations with his patients about all sorts of topics, including hunting and fishing.
"A lot of patients are really funny and tell good stories," Dr. Grafton said.
Helping them with their problems is of course a rewarding part of the job. Recently, Dr. Grafton ran into a former patient. She's now in middle school, but Dr. Grafton treated her as 5-year-old with terrible psoriasis. Her condition was so bad that her parents took her out of school because her classmates made fun of her so much.
"She was covered in psoriasis from head to toe," Dr. Grafton said.
However, after treatment, the young girl recovered and her skin remains completely clear today.
One of Dr. Grafton's main practice areas is diagnosing and treating skin cancer. He said he sees more skin cancer patients now than he did at the start of his career. He said everyone needs vitamin D and most people enjoy at least a few outdoor activities, but the trick is being sun-safe and wearing sunscreen and protective hats and clothing.
"I don't tell them to stay out of the sun. I tell them to be smart," Dr. Grafton said. "A lot of people are very protective of their children, but they forget to be protective of themselves."
Thankfully, there are a number of technological advances in the fight against skin cancer. Dr. Grafton uses one called the Derm Tech Smart Sticker. It's a piece of tape that looks into the skin's genes to detect melanoma earlier and with a greater degree of accuracy. Traditionally, dermatologists would need to biopsy suspicious moles or growths and send the samples to a lab. Now, the smart sticker allows them to do it in an easier, painless way.
There is also a form of blue-light, photodynamic therapy where the doctor applies medicine to a patient's face, waits an hour, then puts the patient under the light for 20 minutes. This new treatment can stop skin cancers before they form and is a good preventive treatment for younger people prone to skin cancers.
Fun Fact
Dr. Grafton does not just enjoy talking about fishing with his patients. He also has his own TV show on fishing. "Keep on Castin'" (keeponcastinTV.com) is airsin a three-parish area (Lafourche, Terrebonne and St. Mary's). However, for those outside of those parishes, Dr. Grafton's fishing program is available on Roku nationwide. It's a simple premise. Dr. Grafton goes fishing and he gives some tips to the audience. The show's website also features mouthwatering recipes for an array of seafood dishes.
---
Dr. Ayme Schmeeckle
When choosing a path to follow in her medical studies, Dr. Ayme Schmeeckle of the Baton Rouge Clinic chose urology because it was a specialty that would allow her to operate on patients but still regularly see the same patients through the years.
"Urology is one of the few fields in medicine where you have a patient population you might operate on but continue to follow down the road," Dr. Schmeeckle said.
In urology, patients often have survivable issues but will need regular care and checkups after surgery, so it's easy for the 38-year-old Dr. Schmeeckle to build and foster relationships with patients. One of her most memorable patients was a man she operated on for bladder cancer. The surgery went well and now Dr. Schmeeckle sees the gentleman once a year for a checkup. Every year, she looks forward to talking to him about life, travel, and whatever else comes up.
Dr. Schmeeckle has been a urologist for nine years. Even though she has worked at the same place in the same field for that time span, she said the work remains fresh and exciting. As a urologist, Dr. Schmeeckle treats patients for ailments like prostate cancer, incontinence, prolapse, kidney stones and urinary tract infections. She also performs elective surgeries like vasectomies.
"Something always surprises me," Dr. Schmeeckle said. "I see something new every day. I learn something new every day."
When asked for health care tips on the urology front, Dr. Schmeeckle said everyone should stop smoking. While it's common knowledge that smoking is a major cause of lung cancer, less people know that it's a major cause of bladder cancer, too. A study from the National Institutes of Health said smokers were four times more likely to get bladder cancer than non-smokers.
"Smoking cessation is paramount to preventing bladder cancer," Dr. Schmeeckle said. "Every year you stop smoking, you exponentially decrease your risk of getting bladder cancer."
In technical innovation, Dr. Schmeeckle said urology has recently benefited from robotic surgeries for women suffering from prolapse or incontinence. The new robotic surgeries are more targeted and less invasive. They provide better outcomes, quicker recovery, and less post-op pain for the patients.
Dr. Schmeeckle was born in Lutcher. Her family moved to Baton Rouge when she was in middle school. She now makes her home in Baton Rouge with her husband and two sons.ages six and three.
Fun Fact
When not practicing medicine, Dr. Schmeeckle has a fun, thirst-quenching hobby. She brews her own beer in small batches. Dr. Schmeeckle started beer brewing as a hobby many years ago, but took a pause when her sons were born. However, once COVID-19 limited the number of activities people could engage in out of the house, she returned to her old hobby. When asked what her favorite creations were, Dr. Schmeeckle said she has brewed a blood orange saison, a chocolate stout and a vanilla cream ale. She said the vanilla cream ale was the most popular.
---
Allergy & Immunology
Jibran E Atwi
Pediatric Group of Acadiana
401 Youngsville Highway
Suite 100
Lafayette
(337) 330-0031
Bernard C Fruge Jr
Allergy, Asthma & Immunology Center of SWLA
320 Settlers Trace Blvd
Lafayette
(337) 981-9495
Bina E Joseph
Allergy, Asthma & Immunology Center of SWLA
320 Settlers Trace Blvd
Lafayette
(337) 981-9495
James M Kidd III
Kidd Allergy Clinic
8017 Picardy Avenue
Baton Rouge
(225) 769-4432
Sandhya D Mani
Our Lady of the Lake Children's Health
8200 Constantin Boulevard
Floor 3
Baton Rouge
(225) 765-5500
Powlin V Manuel
Manuel Allergy Center
104 Genevieve Drive
Lafayette
(337) 984-0110
Prem K Menon
Asthma, Allergy & Immunology Center
5217 Flanders Drive
Baton Rouge
(225) 766-6931
Joseph N Redhead Jr
The Baton Rouge Clinic
7373 Perkins Road
Baton Rouge
(225) 769-4044
Cardiac Electrophysiology
Freddy M Abi-Samra
Ochsner Medical Center
10310 The Grove Boulevard
Baton Rouge
(225) 761-5200
Kenneth C Civello Jr
Louisiana Cardiology Associates
7777 Hennessy Boulevard
Medical Plaza II, Suite 1000
Baton Rouge
(225) 767-3900
C Andrew Smith
Louisiana Cardiology Associates
7777 Hennessy Boulevard
Medical Plaza II, Suite 1000
Baton Rouge
(225) 767-3900
Wenjie Xu
Louisiana Cardiology Associates
7777 Hennessy Boulevard
Medical Plaza II, Suite 1000
Baton Rouge
(225) 767-3900
Cardiovascular Disease
Bart G Denys
Cardiovascular Institute of the South
1320 Martin Luther King Drive
Thibodaux
(985) 446-2021
N. Joseph Deumite
Louisiana Cardiology Associates
7777 Hennessy Boulevard
Medical Plaza II, Suite 1000
Baton Rouge
(225) 767-3900
Michael Z Dibbs
Cardiology Center Of Acadiana
121 Rue Louis XIV
Bldg 4 – Ste B
Lafayette
(337) 984-9355
Daniel T Fontenot
Baton Rouge Cardiology Center
5231 Brittany Drive
Baton Rouge
(225) 769-0933
Robert W Greer
Cardiovascular Institute of the South
1320 Martin Luther King Drive
Thibodaux
(985) 446-2021
Steven T Gremillion
Louisiana Cardiology Associates
7777 Hennessy Boulevard
Medical Plaza II, Suite 1000
Baton Rouge
(225) 767-3900
Babu R Jasti
Cardiovascular Institute of the South
6550 Main Street, Suite 1000
Zachary
(225) 654-1559
Joseph M Kowalski
Cardiology Specialists of Acadiana
315 Rue Louis XIV
Lafayette
(337) 269-9777
Nakia A Newsome
Baton Rouge Cardiology Center
8888 Summa Avenue
Baton Rouge
(225) 769-0933
Fernando J Ruiz
Cardiovascular Institute of the South
441 Heymann Boulevard
Lafayette
(337) 289-8429
John M Winterton
Lake Charles Memorial Hospital
Heart & Vascular Surgery Center
1717 Oak Park Blvd Fl 2
Lake Charles
(337) 494-3278
Kenneth Wong
Cardiovascular Institute of the South
102 Twin Oaks Drive
Raceland
(985) 837-4000
Kevin R Young
Lake Charles Memorial Hospital
Heart & Vascular Surgery Center
1717 Oak Park Blvd Fl 2
Lake Charles
(337) 494-3278
Clinical Genetics
Duane W Superneau
Our Lady of the Lake Physician Group
8415 Goodwood Boulevard, Suite 202A
Baton Rouge
(225) 765-8988
Colon & Rectal Surgery
Louis R Barfield
Baton Rouge Colon Rectal Associates
7777 Hennessy Boulevard, Suite 206
Baton Rouge
(225) 767-1156
Richard L Byrd
Baton Rouge Colon Rectal Associates
7777 Hennessy Boulevard, Suite 206
Baton Rouge
(225) 767-1156
Dermatology
Tamela L Charbonnet
Grafton Dermatology & Cosmetic Surgery
327 Bayou Gardens Boulevard
Houma
(985) 876-5000
Mary C Dickerson
Louisiana Dermatology Associates
10154 Jefferson Highway
Baton Rouge
(225) 927-5663
Lee H Grafton
Grafton Dermatology & Cosmetic Surgery
327 Bayou Gardens Boulevard
Houma
(985) 876-5000
Laurie H Harrington
Advanced Dermatology
20474 Old Scenic Highway
Zachary
(225) 654-1124
Scott M Jackson
The Baton Rouge Clinic
7373 Perkins Road
Baton Rouge
(225) 769-4044
W. Trent Massengale
Atlas Dermatology
163 Burgin Ave
Baton Rouge
(225) 313-4560
Ashley Coreil Record
The Baton Rouge Clinic
4727 West Park Drive, Suite B
Zachary
(225) 246-9240
Ann C Zedlitz
Z Aesthetic Dermatology
5305 Flanders Drive
Baton Rouge
(225) 778-7540
Endocrinology, Diabetes & Metabolism
Sandra E Dempsey
Imperial Health
Endocrinology Center
1727 Imperial Blvd
Lake Charles
(337) 310-3670
Gary H Field
The Baton Rouge Clinic
7373 Perkins Road
Baton Rouge
(225) 246-9240
Lane Frey
Thibodaux Regional Wellness Center
726 North Acadia Road, Suite 3300
Thibodaux
(985) 493-3080
Robin E Kilpatrick
Our Lady of the Lake Physician Group
5428 O'Donovan Drive
Baton Rouge
(225) 300-1076
Joel D Silverberg
The Baton Rouge Clinic
7373 Perkins Road
Baton Rouge
(225) 769-4044
Family Medicine
Danielle D Angeron
South Louisiana Medical Associates
181 Corporate Drive
Houma
(985) 262-1639
Gary J Birdsall
102 W 112th Street
Cut Off
(985) 632-5222
Donald V Brignac
LPG Concierge Medicine
5428 O'Donovan Drive, Suite B
Baton Rouge
(225) 330-0480
Kelly T Cahill
Lourdes Physician Group
3220 Kaliste Saloom Road
Lafayette
(337) 470-3370
Andree B Caillet
Lourdes Physician Group
3220 Kaliste Saloom Road
Lafayette
(337) 470-3370
Indira Gautam
Comprehensive Family Care
502 Lafayette Street
Youngsville
(337) 857-3512
Karrie V Kilgore
The Family Clinic of Crowley
345 Odd Fellows Road
Crowley
(337) 783-7004
Sunshine Little
Lourdes Physician Group
3824 Northeast Evangeline Thruway, Suite B
Carencro
(337) 470-3280
Elizabeth W McLain
Lafayette General Medical Center
Family Medicine Department
1211 Coolidge Street, Suite 404
Lafayette
(337) 289-8478
Darrin D Menard
Scott Family Physicians
202 Westgate Road
Lafayette
(337) 232-1802
Joseph E Orgeron
Orgeron & Pillette Family Medicine
4906 Ambassador Caffery Parkway Building M – Suite 1302
Lafayette
(337) 534-8964
Cassandra Pillette
Orgeron & Pillette Family Medicine
4906 Ambassador Caffery Parkway Building M – Suite 1302
Lafayette
(337) 534-8964
Paul B Stringfellow
The Family Clinic of Crowley
345 Odd Fellows Road
Crowley
(337) 783-7004
Gastroenterology
Stephen G Abshire
The Gastro Clinic
1211 Coolidge Boulevard, Suite 303
Lafayette
(337) 232-6697
Irfan R Alam
Gastroenterology Center Of LA
4212 West Congress Street, Suite 2400E
Lafayette
(337) 984-4350
James Carter Balart
The Baton Rouge Clinic
7373 Perkins Road
Baton Rouge
(225) 246-9240
Charles C Berggreen
Gastroenterology Associates
9103 Jefferson Highway
Baton Rouge
(225) 927-1190
Richard K Broussard
Acadiana Gastroenterology Associates
439 Heymann Blvd
Lafayette
(337) 269-0963
David C Pellegrin
Gastroenterology Center of the South
8120 Main Street, Suite 200
Houma
(985) 851-5206
Douglas C Walsh
Gastroenterology Associates
9103 Jefferson Highway
Baton Rouge
(225) 927-1190
Nathaniel S Winstead
Houma Digestive Health Specialists
1023 Wood St
Houma
(985) 772-6997
Hand Surgery
John C Hildenbrand IV
OrthoLA
726 N Acadia Rd, Suite 1000
Thibodaux
(985) 625-2200
Internal Medicine
Michael S Alexander
Internal Medicine of Acadiana
461 Heymann Blvd
Lafayette
(337) 289-8717
Leo P Blaize III
Our Lady of the Lake Physician Group
7777 Hennessy Boulevard, Suite 7000
Baton Rouge
(225) 765-8829
Chester G Boudreaux
Regional Internal Medicine Associates
142 Rue Marguerite
Thibodaux
(985) 446-2131
Brian D Clements
Memorial Medical Group
Internal Medicine Clinic of Lake Charles
4345 Nelson Rd, Suite 201
Lake Charles
(337) 494-6800
C. Ray Halliburton Jr
Our Lady of the Lake Physician Group
7777 Hennessy Boulevard, Suite 7000
Baton Rouge
(225) 765-8829
Susan B Ieyoub
Memorial Medical Group
Internal Medicine Clinic of Lake Charles
4345 Nelson Rd, Ste 201
Lake Charles
(337) 494-6800
Mark D LaFuria
Memorial Medical Group
Internal Medicine Clinic of Lake Charles
2770 3rd Ave
Lake Charles
(337) 494-6800
Bryan A LeBean Sr
LeBean Sleep Center
2930 Moss Street, Suite B
Lafayette
(337) 261-0559
Bradley L Meek
Our Lady of the Lake Physician Group
Internal Medicine at Picardy
8119 Picardy Avenue
Baton Rouge
(225) 214-3638
Katherine F Pearce
Our Lady of the Lake Physician Group
Primary Care for Women
5131 O'Donovan Drive, Suite 201
Baton Rouge
(225) 374-0220
Karen R Smith
461 Heymann Blvd
Lafayette
(337) 289-8646
James T Soignet
Regional Internal Medicine Associates
142 Rue Marguerite
Thibodaux
(985) 446-2131
Interventional Cardiology
Donna D Adams
Baton Rouge Cardiology Center
5231 Brittany Drive
Baton Rouge
(225) 769-0933
Chad M Dugas
Cardiovascular Institute of the South
1320 Martin Luther King Drive
Thibodaux
(504) 568-4647
Peter S Fail
Cardiovascular Institute of the South
225 Dunn Street
Houma
(985) 876-0300
Pradeep K Nair
Cardiovascular Institute of the South
225 Dunn Street
Houma
(985) 876-0300
Christopher L Paris
Cardiovascular Institute of the South
107 Maryland Drive
Luling
(985) 308-1604
Andrew P Rees
Louisiana Cardiology Associates
7777 Hennessy Boulevard
Medical Plaza II, Suite 1000
Baton Rouge
(225) 767-3900
Christopher S Thompson
Lake Charles Memorial Hospital
Heart & Vascular Surgery Center
1717 Oak Park Blvd Fl 2
Lake Charles
(337) 494-3278
Charisse Ward
Cardiovascular Institute of the South
8401 Picardy Avenue
Baton Rouge
(225) 308-0247
Maternal & Fetal Medicine
Paul K Dibbs
Maternal Fetal Medicine of Acadiana
105 Corporate Boulevard
Lafayette
(337) 593-9099
Robert C Moore
Woman's Maternal Fetal Medicine
100 Woman's Way
Baton Rouge
(225) 924-8338
Medical Oncology
Bryan J Bienvenu
Louisiana Hematology Oncology Associates
4950 Essen Lane, Suite 500
Baton Rouge
(225) 767-1311
B.J. Jay Brooks Jr
Ochsner Health Center
Medical Oncology Dept
10310 The Grove Boulevard
Baton Rouge
(225) 761-5200
Vince D Cataldo
4950 Essen Lane, Ste 300
Baton Rouge
(225) 757-0343
David S Hanson
Louisiana Hematology Oncology Associates
4950 Essen Lane, Suite 500
Baton Rouge
(225) 767-1311
Steven J Saccaro
Lafayette General Medical Center
Cancer Center of Acadiana
1211 Coolidge Street
Lafayette
(337) 289-8400
Derrick W Spell
Louisiana Hematology Oncology Associates
4950 Essen Lane, Suite 500
Baton Rouge
(225) 767-1311
Ashish Udhrain
Cancer Center of Thibodaux Regional
290 Bowie Road
Thibodaux
(985) 493-4346
Nephrology
Raynold J Corona
Renal Associates of Baton Rouge
5131 O'Donovan Drive, Suite 100
Baton Rouge
(225) 767-4893
Mitchell J Hebert
Renal Associates of Baton Rouge
5131 O'Donovan Drive, Suite 100
Baton Rouge
(225) 767-4893
Michael W Roppolo
Renal Associates of Baton Rouge
5131 O'Donovan Drive, Suite 100
Baton Rouge
(225) 767-4893
Allen W Vander
Kidney Center of South Louisiana
604 N Acadia Rd
Thibodaux
(985) 446-0871
James E Yegge
Renal Associates of Baton Rouge
5131 O'Donovan Drive, Suite 100
Baton Rouge
(225) 767-4893
Neurological Surgery
Alan Appley
155 Hospital Drive, Suite 100
Lafayette
(337) 235-7743
Charles R Bowie
The Neuromedical Center Clinic
10101 Park Rowe Avenue, Suite 200
Baton Rouge
(225) 769-2200
Jason L Cormier
Acadiana Neurosurgery
1200 Camellia Blvd, Suite 400
Lafayette
(337) 534-8680
Neurology
Kevin J Callerame
Our Lady of the Lake Physician Group
5247 Didesse Drive
Baton Rouge
(225) 215-2193
Gerard R Dynes Jr
The Baton Rouge Clinic
7373 Perkins Road
Baton Rouge
(225) 769-4044
Jamie B Huddleston
Ochsner Specialty Health Center
141 Twin Oaks Drive
Raceland
(985) 537-2666
Obstetrics & Gynecology
James Barrow
Ochsner CHRISTUS Health Center-OBGYN
4150 Nelson Road
Lake Charles
(337) 656-7876
Rebecca Boudreaux
Louisiana Women's Healthcare
500 Rue de la Vie, Ste 100
Baton Rouge
(225) 201-2000
Randall L Brown
Louisiana Women's Healthcare
500 Rue de la Vie, Ste 100
Baton Rouge
(225) 201-2000
Francis J Cardinale
Acadiana Women's Health Group
4640 Ambassador Caffery Pkwy
Lafayette
(337) 984-1050
Robert V Cazayoux
Women's Health Specialist
852 Belanger St
Houma
(985) 851-6800
Nicole Chauvin
Louisiana Women's Healthcare
500 Rue de la Vie, Suite 100
Baton Rouge
(225) 201-2000
Rachel Chua
4150 Nelson Road, Building C, Suite 9
Lake Charles
(337) 419-0900
Richard J Clement
Women's Health Specialist
852 Belanger St
Houma
(985) 851-6800
David P Darbonne
1890 W Gauthier Rd, Ste 120
Lake Charles
(337) 474-3883
Ryan Dickerson
Louisiana Women's Healthcare
500 Rue de la Vie, Suite 100
Baton Rouge
(225) 201-2000
Bradley K Forsyth
Memorial Medical Group
Obstetrics & Gynecology
1890 W Gauthier Rd, Ste 140
Lake Charles
(337) 480-5570
J. William Groves Jr
1890 W Gauthier Rd, Ste 130
Lake Charles
(337) 480-5530
Ann Marie Lafranca
500 Rue de la Vie, Suite 210
Baton Rouge
(225) 928-5951
Opal LeBlanc
2807 Kaliste Saloom Road, Suite 101
Lafayette
(337) 769-3444
Charles E Padgett
1211 Coolidge Avenue, Suite 405
Lafayette
(337) 233-7524
Michael Schexnayder
Louisiana Women's Healthcare
500 Rue de la Vie, Ste 100
Baton Rouge
(225) 201-2000
Michelle R Stutes
4630 Ambassador Caffery Pkwy, Suite 412
Lafayette
(337) 769-3489
A Collins Thibodeaux
Hamilton Medical Group
4630 Ambassador Caffery Parkway, Suite 208
Lafayette
(337) 981-6100
Ophthalmology
Frank J Culotta Jr
Acadiana Retina Consultants
1101 South College Road, Suite 304
Lafayette
(337) 232-2710
Donald C Falgoust
Falgoust Eye Medical & Surgical
1980 Tybee Ln
Lake Charles
(337) 477-0963
Scott T Gauthreaux
Acadiana Retina Consultants
1101 South College Road, Suite 304
Lafayette
(337) 232-2710
Thomas J Heigle
Eye Medical Center
7777 Hennessy Boulevard, Suite 4000
Baton Rouge
(225) 766-7441
Keith E Kellum
Southern Eye Institute
446 Corporate Drive
Houma
(985) 872-5577
Kirk S LeBlanc
1000 West Pinhook Road, Suite 303
Lafayette
(337) 234-8533
Jane Olson
8440 Bluebonnet Blvd, Ste B
Baton Rouge
(225) 766-0005
Allen R Pearce
Eye Medical Center
7777 Hennessy Boulevard, Suite 4000
Baton Rouge
(225) 766-7441
Nano Karen Zeringue
Southern Eye Institute
900 Canal Blvd, Suite 3
Thibodaux
(985) 448-3353
Orthopaedic Surgery
Rasheed I Ahmad
Baton Rouge Orthopaedic Clinic
8080 Bluebonnet Boulevard, Suite 1000
Baton Rouge
(225) 924-2424
Joseph E Broyles
Bone & Joint Clinic of Baton Rouge
7301 Hennessy Boulevard, Suite 200
Baton Rouge
(225) 766-0050
Christopher E Cenac
Gulf Coast Orthopaedics
1001 School St
Houma
(985) 868-1540
David B Clause
Opelousas Orthopaedic Clinic
4015 I-49 S Service Rd
Opelousas
(337) 942-6503
Geoffrey J Collins
Collins Orthopaedics & Sports Medicine
1625 Wolf Cir
Lake Charles
(337) 905-7100
Gabriel L Dersam
Lourdes Physician Group
Pediatric Orthopedic Clinic
4704 Ambassador Caffery Parkway
Lafayette
(337) 371-3102
Robert W Easton
Baton Rouge Orthopaedic Clinic
8080 Bluebonnet Boulevard, Suite 1000
Baton Rouge
(225) 924-2424
Henry L Eiserloh III
Baton Rouge Orthopaedic Clinic
8080 Bluebonnet Boulevard, Suite 1000
Baton Rouge
(225) 924-2424
Patrick R Ellender
OrthoLA
726 N Acadia Rd, Suite 1000
Thibodaux
(985) 625-2200
Harold J Granger
Hamilton Medical Group
4809 Ambassador Caffery Parkway, Suite 200
Lafayette
(337) 988-8855
Craig C Greene
Baton Rouge Orthopaedic Clinic
8080 Bluebonnet Boulevard, Suite 1000
Baton Rouge
(225) 924-2424
R. Bryan Griffith Jr
Baton Rouge Orthopaedic Clinic
8080 Bluebonnet Boulevard, Suite 1000
Baton Rouge
(225) 924-2424
Michael Alan Hinton
Hinton Orthopedics
230 W Sale Rd
Lake Charles
(337) 477-5252
Mary A Mayeux
Lafayette General Medical Orthopaedics
4212 West Congress Street, Suite 3100
Lafayette
(337) 703-3201
Thomas J Montgomery
Montgomery Orthopedics & Sports Medicine
1301 Camellia Boulevard, Suite 102
Lafayette
(337) 235-2264
David S Muldowny
Lafayette Bone & Joint Clinic
1103 Kaliste Saloom Road
Lafayette
(337) 234-5234
John W Noble Jr
Center For Orthopaedics
1747 Imperial Blvd
Lake Charles
(337) 721-7236
David M Pope
Bone & Joint Clinic of Baton Rouge
7301 Hennessy Boulevard, Suite 200
Baton Rouge
(225) 766-0050
Catherine J Riche
Baton Rouge Orthopaedic Clinic
8080 Bluebonnet Boulevard, Suite 1000
Baton Rouge
(225) 924-2424
Michael Robichaux
Baton Rouge Orthopaedic Clinic
8080 Bluebonnet Boulevard, Suite 1000
Baton Rouge
(225) 924-2424
Malcolm J Stubbs
Lafayette Bone & Joint Clinic
1103 Kaliste Saloom Road
Lafayette
(337) 234-5234
Meredith Warner
Warner Orthopedics and Wellness
9373 Baringer Foreman Road
Baton Rouge
(225) 754-8888
Matthew D Williams
Louisiana Orthopaedic Specialists
108 Rue Louis XIV
Lafayette
(337) 235-8007
Otolaryngology
John W Alldredge
Laf