Raising the Bar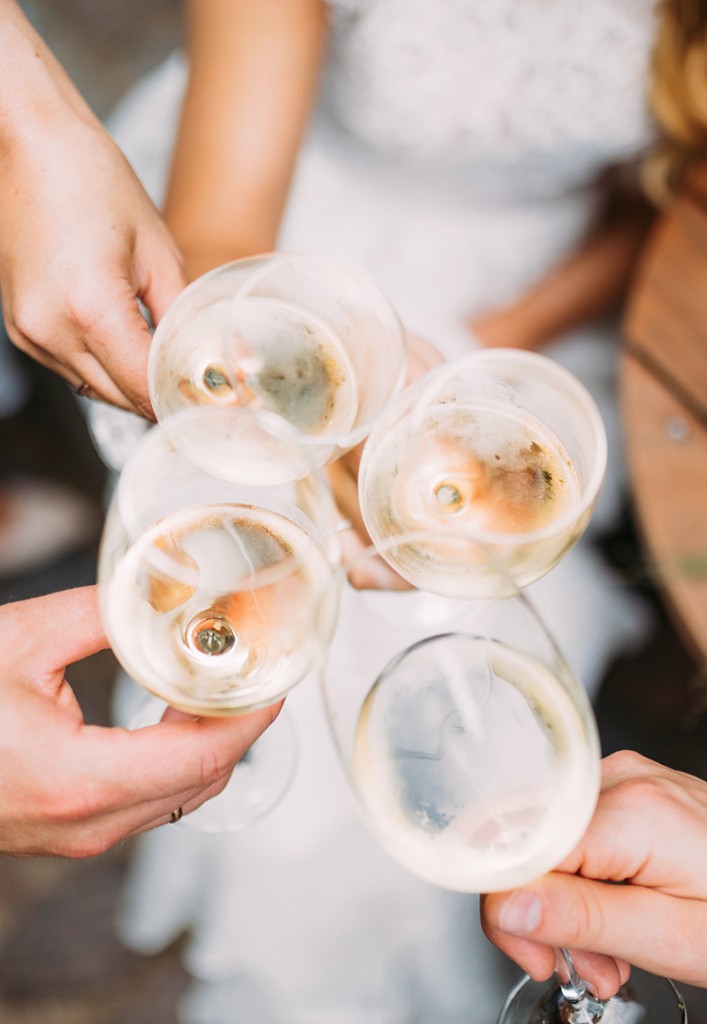 One thing you can count on if you're planning a wedding in Acadiana: your guests will likely appreciate any bar that starts with the word "open." Though it's not worth losing sleep over clever drink name puns or finding a cocktail hue that matches your bridesmaids' dresses, attention to certain details can make all the difference.
Paul Landry, a Lafayette-based bartender and mixologist who crafts specialty cocktails for events and company menus, says you can't go wrong opting for something seasonal. Think darker, internally warming spirits in the winter and more refreshing spirits, like gin and vodka, in the spring and summer. Similarly, he recommends complementing that with fresh fruit — citrus in winter and berries and mint in warmer months.
If you're loyal to a certain classic cocktail, Landry suggests using infusions to transform it into something hashtag worthy. For example, you can upgrade a French 75 by infusing the gin with strawberries and muddling in some basil. While he admits you could do something similar with an Old Fashioned, he sees bourbon's status waning.
"I think the next two big spirits people will seek out are tequila and rum," he predicts.
Denise Giosa, event coordinator at Warehouse 535, says what suprises her recently is the number of people who opt out of spirits altogether and stick to (up market) beer and wine.
"People will upgrade to craft beers before they add hard alcohol," she says. "I'm finding that brides and grooms are a bit more conscientious about what they serve and how their evenings are going to go."
Landry says craft labels have recently riffed off of bitter IPAs to showcase more palate-pleasing sour beers featuring a tart finish. For a fresh local pick, he recommends Broussard-based Parish Brewery's Envie pale ale.
One thing that's not on its way out, according to Landry: "I don't think champagne will ever go out of style."
Giosa agrees and says welcoming guests into your reception with a freshly poured glass of bubbles will never disappoint.